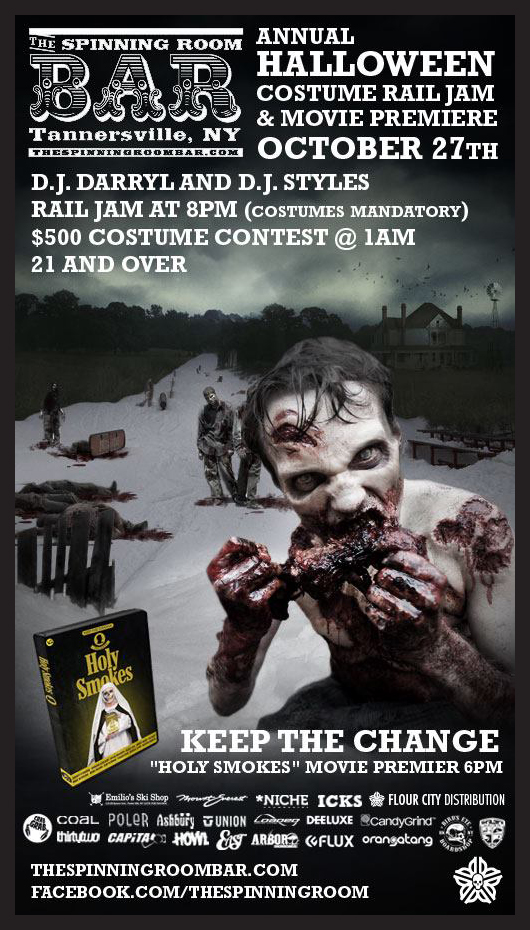 Slay zombies with your snowboard edges on Saturday, October 27th!  Not really, but if you dress up in costume you can show off your tricks (and treats, sorry I had to) at the 5th Annual Spinning Room Halloween Rail Jam & Costume Contest.  There will also be a premiere of Keep the Change's "Holy Smokes", featuring local Johnny O'Connor.  Oh yea, did we mention there will be a $500 Costume Contest hosted by DJ Darryl, DJ Styles and Sake The'Deejay?  It's going to get weird.
Join the event as spots are limited.
Location:  The Spinning Room, 5975 Main Street, Tannersville, New York 12485
Date:  10/27/12
Time: 6pm
KTC: Holy Smokes Early Teaser from VIDEOGRASS on Vimeo.
Sponsored by:  Ashbury, Capita, Coal, ThirtyTwo, Union, Arbor and more!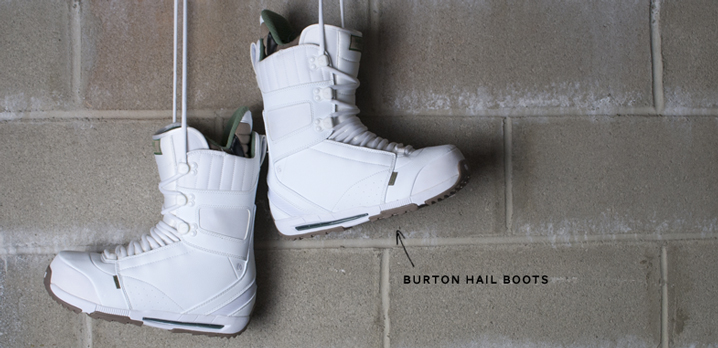 All hail the Burton Hail!  Soft yet supportive, with the fluid motion of a tweaked articulating cuff and the combined cushioning of an oversized airbag plus ultra cush footbed, the Hail boot is simply a staple of Burton's lineup. The Flex Liner unlocks medial/lateral movement for a more natural feel, while the puffy tongue will not kink, enhances wrap, and softens the pressure of tightly cranked straps.