Getting bombarded by this ice & snow will give you a good excuse to stay indoors & prepare for the weekend ahead. Here's some of what's going on in our area…
Friday, Feb 4: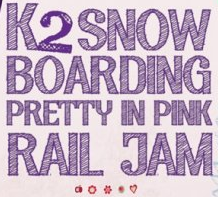 Mountain Creek, NJ — It's No Boys Allowed at K2′s Pretty in Pink Rail Jam this Friday night in the Arena.K2 Snowboarding will be giving away prizes for the best in 16 & under and Open divisions. Ladies can register for free at 4pm in the basement at South, competition starts under the lights at 6pm.
Saturday, Feb 5:
Mountain Creek, NJ — Our Test the Best Demos continue to kill it at North. Stop by our tent today or Sunday & fall in love with the latest in tech

Big Boulder Park, PA — Eastern Snowboard League makes it's 2nd stop of the series in western PA. Pro & Am riders can compete for cash & prizes from Oakley, Forum, Red Bull, Vert, Skullcandy, Special Blend, Foursquare, & my POV.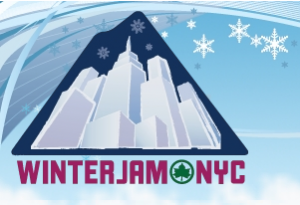 Prospect Park, Brooklyn NY — The annual Winter Jam NYC gives visitors the chance to experience all things 'snow' during this outdoor event. The Olympic Regional Development Authority will be blanketing the park, giving you a chance to play in the snow, sign up for a free lesson, or snack on samples at the Winter market.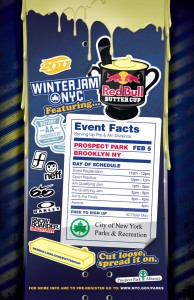 Prospect Park, Brooklyn NY — Cut loose & spread it on at the Red Bull Buttercup's stop in the city. The contest takes place during the Winter Jam so spectators might want to snag a spot early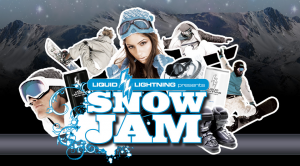 Camelback, PA — Catch Liquid Lightning's SnowJam 2011 to hit the slopes during the day & enjoy DJs, live concert from Three 6 Mafia, and VIP lounges at night. Book tickets good for the lift, rental gear, concert, night skiing, lounge & terrain park access ahead of time online