Westwood Retail Location
Mount Everest Ski + Snowboard Shop
318 3rd Avenue
Westwood, NJ 07675
Mount Everest Ski & Snowboard is located at 318 3rd Avenue in Westwood, NJ across the street from Veteran Memorial Park. Family-owned & operated for 40 years, Mount Everest remains dedicated to promoting involvement in snow sports for all ages and has established itself as an essential partner in NY Metro's snow culture. In addition to over 100+ brands of winter equipment, outerwear & accessories, the shop offers ski & snowboard rentals, the east coast's best full service tune up & tech shop, and reduced-rate lift tickets to nearby mountains.
During the season, Mount Everest hosts a variety of events including contests, giveaways, rail jams, video premieres, product demos, bus trips and our annual Meadowlands Stadium Sale. Stop in or check our Mount Everest blog for event info and details.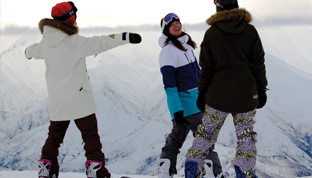 NJ Ski and Snowboard Rentals
Mount Everest proudly boasts one of the best ski and snowboard rental fleets in NY and NJ. We aim to provide an easy and inexpensive way for skiers and snowboarders to get fitted and on snow making turns!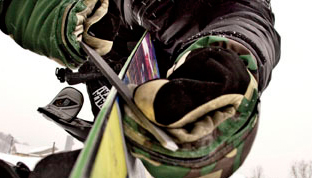 Tech & Tune Shop Services
Mount Everest's Tech and Tune Shop's technicians have an average experience of over 30 years. Chris Grayson has personally tuned every single ski and snowboard that has come thru our doors. He has an estimated count of well over 100,000 tune-ups under his belt!