nike snowboarding project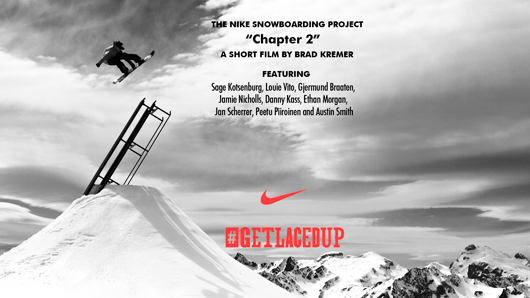 Nike Snowboarding dropped the second chapter from their Nike Snowboarding Project.  Riders like Sage Kotsenburg, Louie Vito, Gjermund Braaten, Jamie Nicholls, Danny Kass, Ethan Morgan, Jan Scherrer, Peetu Piiroinen and Austin Smith destroy the custom park in this beautifully shot short film from Brad Kremer.
The Nike Snowboarding Project – "Chapter 2″ – A short film by Brad Kremer from Nike Snowboarding on Vimeo.