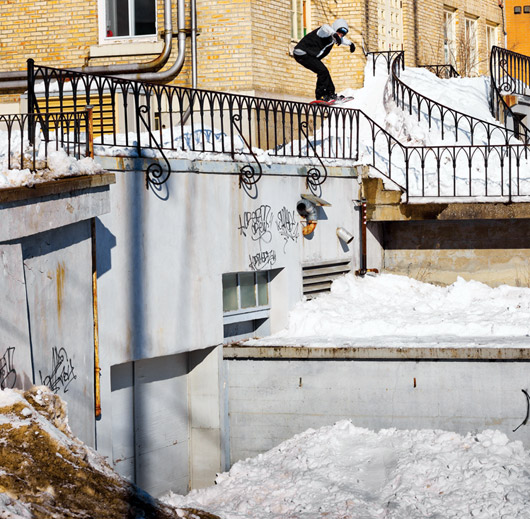 Check out Jed Anderson kill it in Salomon and Bonfire's video, "Team Vacation".  There are even some shots of Jed at Mountain Creek and Big Boulder Park!
Team Vacation: Jed Anderson from Salomon / Bonfire Snowboarding on Vimeo.
On February 4th, the ESL is hitting up Big Boulder Park for their 2nd competition of the season. If you think you can hold your own on the East coast, this Saturday's your chance to prove it! Winners in each division (Destroyer, Youngblood & Aura) will walk away with prizes from event sponsors as well as some cold hard cash for the big kids & the chance for a head-to-toe sponsorship for the Youngbloods.
Registration opens at 9am & costs $20.
For event updates & info, check out Big Boulder's Events page & easternsnowboardleague.com
Members of Salomon & Bonfire's team is headed our way in their 99′ Country Coach RV. As part of the Team Vacation tour, they'll be making stops at Big Boulder Park on Wednesday Jan. 4th and hitting South at Mountain Creek on Thursday Jan. 5th. Jed Andersen, Bode Merrill, Louif Paradis, Harrison Gordon, Chris Carr & friends will be at both parks filming, hanging out, giving away free gear, and perhaps even sticking around to unwind with a beverage or 2 afterwards…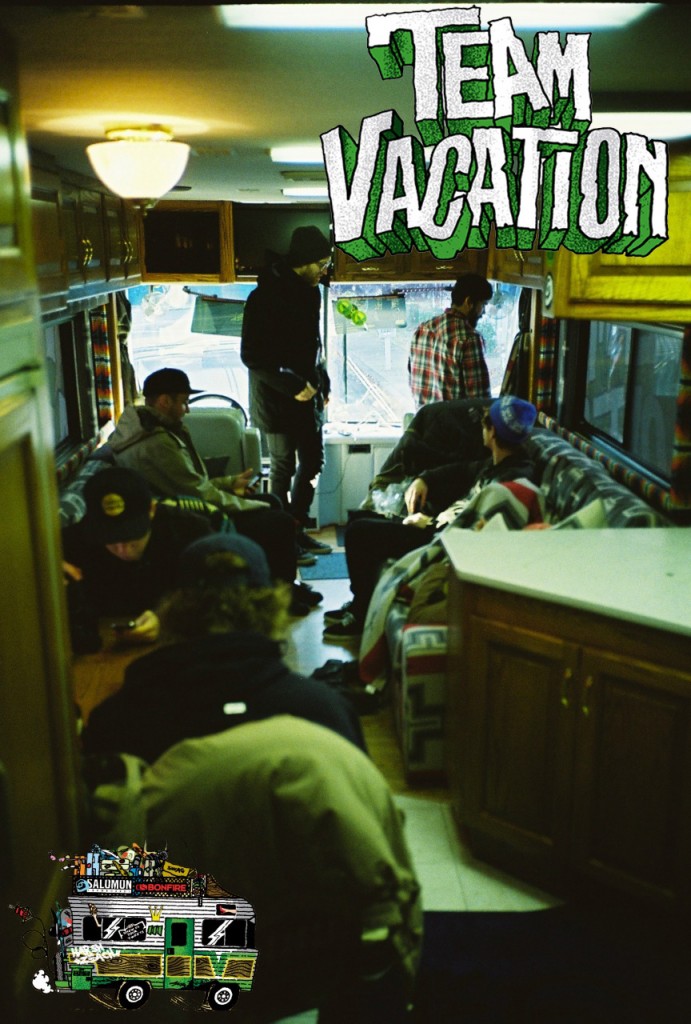 Team Vacation began their North American tour December 1st at Timberline & will continue stopping at resorts and shops across the country before they move on to invade Europe and Asia. Check out photos from Team Vacation's tumblr, & stay up to date with tour stops at the Salomon/Bonfire blog.
Don't have any plans for New Year's Eve yet?
Well, now you do!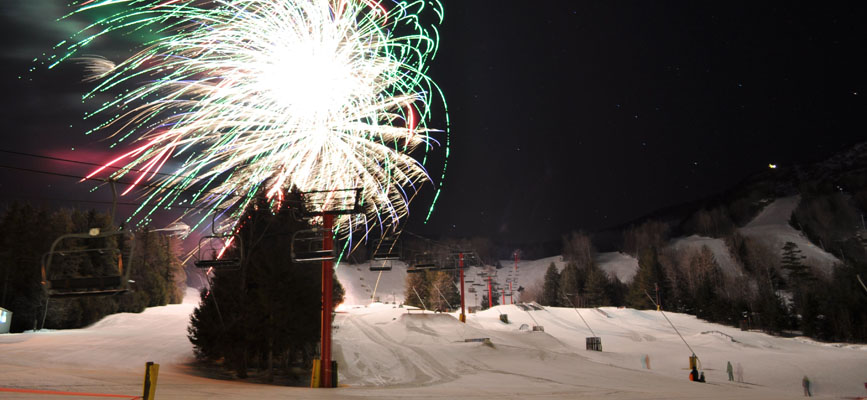 Find out what some nearby resorts have in store for Saturday, mid- and apres-shred >>>
Read more…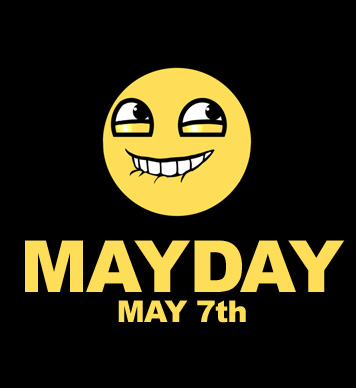 Winter's not over yet; hit up Big Boulder's 6th annual May Day this Saturday & end your season with one last park session. The event runs from 10-6pm & costs $10 to ride.  Features are TBD, but it looks like it's gonna be a mild, 60-degree day in PA so RSVP on the Book & we'll see you there!
Getting bombarded by this ice & snow will give you a good excuse to stay indoors & prepare for the weekend ahead. Here's some of what's going on in our area…
Friday, Feb 4: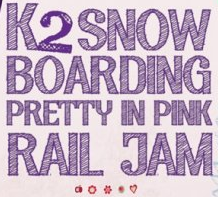 Mountain Creek, NJ — It's No Boys Allowed at K2′s Pretty in Pink Rail Jam this Friday night in the Arena.K2 Snowboarding will be giving away prizes for the best in 16 & under and Open divisions. Ladies can register for free at 4pm in the basement at South, competition starts under the lights at 6pm.
Saturday, Feb 5:
Mountain Creek, NJ — Our Test the Best Demos continue to kill it at North. Stop by our tent today or Sunday & fall in love with the latest in tech

Big Boulder Park, PA — Eastern Snowboard League makes it's 2nd stop of the series in western PA. Pro & Am riders can compete for cash & prizes from Oakley, Forum, Red Bull, Vert, Skullcandy, Special Blend, Foursquare, & my POV.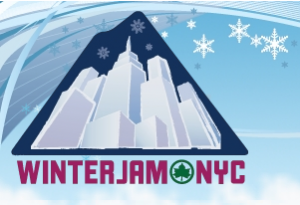 Prospect Park, Brooklyn NY — The annual Winter Jam NYC gives visitors the chance to experience all things 'snow' during this outdoor event. The Olympic Regional Development Authority will be blanketing the park, giving you a chance to play in the snow, sign up for a free lesson, or snack on samples at the Winter market.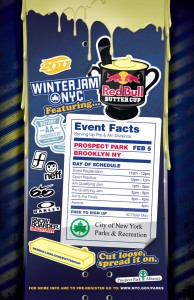 Prospect Park, Brooklyn NY — Cut loose & spread it on at the Red Bull Buttercup's stop in the city. The contest takes place during the Winter Jam so spectators might want to snag a spot early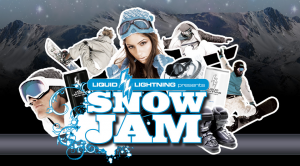 Camelback, PA — Catch Liquid Lightning's SnowJam 2011 to hit the slopes during the day & enjoy DJs, live concert from Three 6 Mafia, and VIP lounges at night. Book tickets good for the lift, rental gear, concert, night skiing, lounge & terrain park access ahead of time online
It's shaping up to be a busy weekend on the East coast with tons of events and contests going on. We suggest you take it easy this week, make a plan of attack, and pick a good co-pilot. Might not hurt to stock up on candy, Febreeze, and Red Bull either…
Thursday, Jan 20 –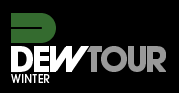 Killington, VT: Winter Dew Tour kicks off at stop #2. Watch Mason Aguirre, JJ Thomas, Louie Vito, Gretchen Bleiler, Jamie Anderson, Jossi Wells & Simon Dumont warm up in the 22-ft Superpipe. Preliminaries on Friday with an after-party at the Wobbly Barn featuring DJ Cassidy, Superpipe finals on Saturday, and Slopestyle finals on Sunday
Friday, Jan 21 –
Mountain Creek, NJ: VSMO Fundraiser/ Juice's birthday @ the Kink featuring what's sure to be a very classy & tasteful pole dance contest judged by local legend Danny Kass
Saturday, Jan 22–
Mountain Creek, NJ: Test the Best Demo Series hosted by yours truly & Volcom's Peanut Butter Rail Jam…online registration is already closed so get to South by 8am to sign up!
Big Boulder Park, PA: 2nd stop of Transworld's Trans Am. Register online & compete for a spot in the finals at Bear Mtn, CA & the Ride Shakedown at Summit at Snoqualmie, WA
Hunter Mountain, NY: Kids & parents interested in racing get  the chance to see what Giant Slalom is all about at their Mini World Cup #1
Windham Mountain, NY: Enjoy live music, ice sculptures, drink specials, a fireworks display & giveaway this weekend during the resort's 50th Anniversary celebration
Sunday, Jan 23 –
Mountain Creek, NJ: Your chance to get into Superpark 15 during the 1st stop of Snowboarder Magazine's Superpass series
Hunter Mountain, NY: We're running a bus charter to the resort from our shop w/ ticket deals, wifi, & TV. Save on gas & sleep on the way up! Sign up online
Okemo, VT: Gatorade Free Flow Tour gives am riders & freeskiers a chance to go from "Flow to Pro" at its 3rd stop.
Ride with the DC Snowboards Pro Team at Big Bolder Park on Dec 6. Win a "Golden Ticket" to ride at the Mountain Lab, Free Product Giveaways, etc.
DC Pro Team: Devun Walsh, Ikka Backstrom, Laui Heiskari, Aaron Bittner, Torstein Horgmo, Kimmy Fasani, Lonnie Kauk, Raewyn Reid.
"Hey Bittner. Why you such a cheesecake"
*UPDATE:  pushed back to 2pm.  BB needs time to prep after snowfall