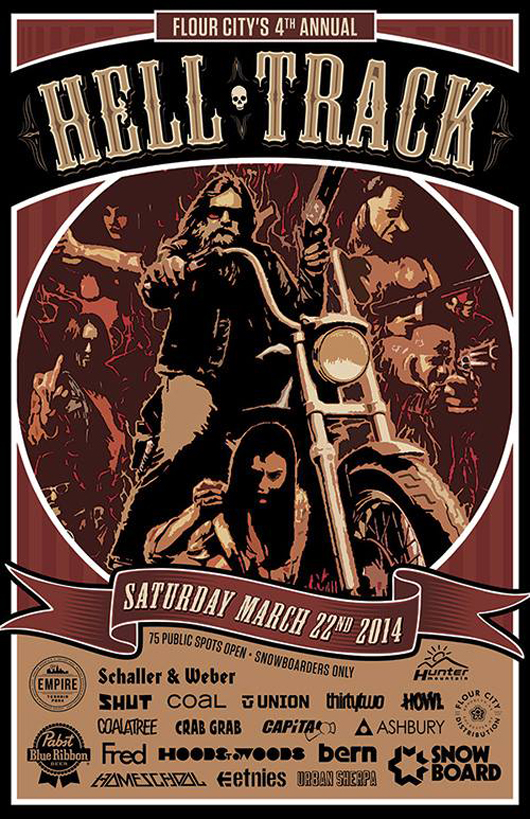 Flour City's 4th Annual Hunter Hell Track will be held this Saturday March 22nd.  This year the skate-style course will be slightly toned down but,  even longer than last years! Hunter Hell Track is free to enter and there will be 75 public spots open to snowboarders only of all ages.  The event is always a nonprofit event and once again we will be raising money for Hoods to Woods Foundation.
Final registration will be held at the Yurt from 10am-11:30am.  A riders meeting will be held at the Yurt prior to the contest at 11:30am. The contest runs from Noon until completion.  The Awards / Prizes will be handed out to the top 3 overall times within each division after the final racer crosses the finish line.
Divisions are based around the ages who have signed up so far:
Young Bucks 13 – 17
Younger Amateurs 18 – 35
Older Amateurs 35+
Women Amateurs
The Official After Party will be held once again at The Spinning Room with Tim MacKenzie's band The Stripdown. This is a 21+ event and $5 at the door. So, wax your shred unit and show your support for Hoods to Woods by shredding a skate-style rhythm course at Hunter Mountain!