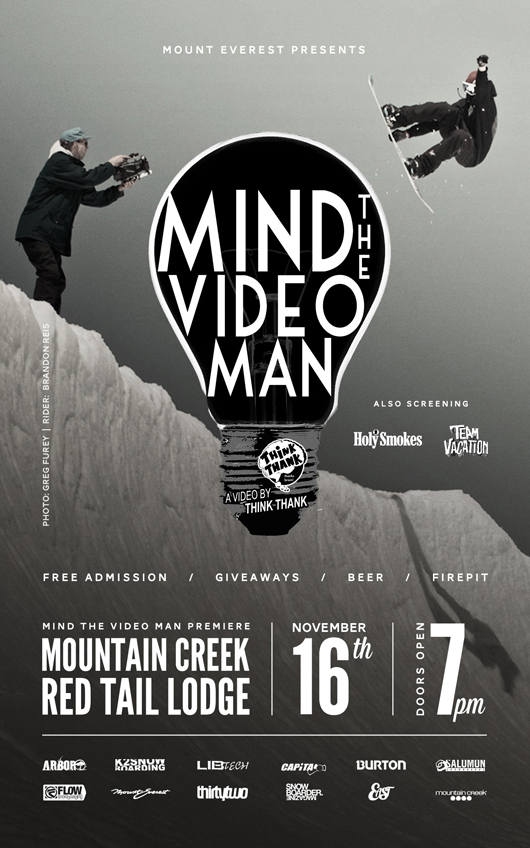 Come check out the premiere of Think Thank's "Mind The Video Man" at Mountain Creek's Red Tail Lodge.  Watch the most creative snowboarding while kicking it next to a bonfire. We are also going to be screening Salomon Snowboards "Team Vacation" and Keep The Change's "Holy Smokes". Look out for shots of the Salomon team ripping Mountain Creek apart.  Come hungry and thirsty!  The Biergarten at Mountain Creek will be dishing out burgers, brats and beers.  Oh Scheisse!  There will tons of giveaways too, so be prepared to win some gnar gear.
Date: November 16th, 2012
Location:  Red Tail Lodge at Mountain Creek North
Time:  7PM
Free for All Ages
Mind The Video Man Trailer:
Sponsors: Mount Everest, Mountain Creek, Arbor Snowboards, K2 Snowboarding, Lib Tech, Capita Snowboards, Burton Snowboards, Salomon Snowboards, Flow Snowboarding, ThirtyTwo, Snowboarder Magazine, and East Magazine.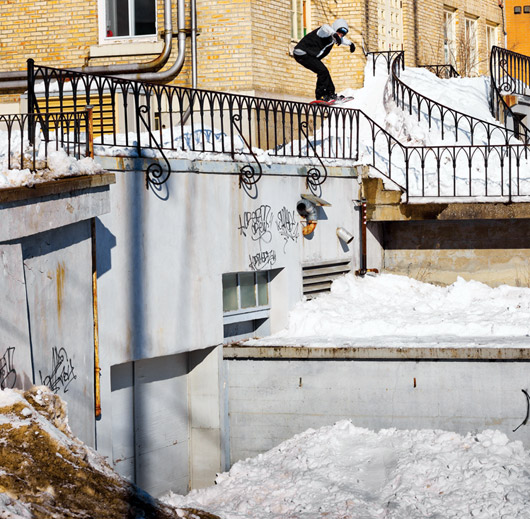 Check out Jed Anderson kill it in Salomon and Bonfire's video, "Team Vacation".  There are even some shots of Jed at Mountain Creek and Big Boulder Park!
Team Vacation: Jed Anderson from Salomon / Bonfire Snowboarding on Vimeo.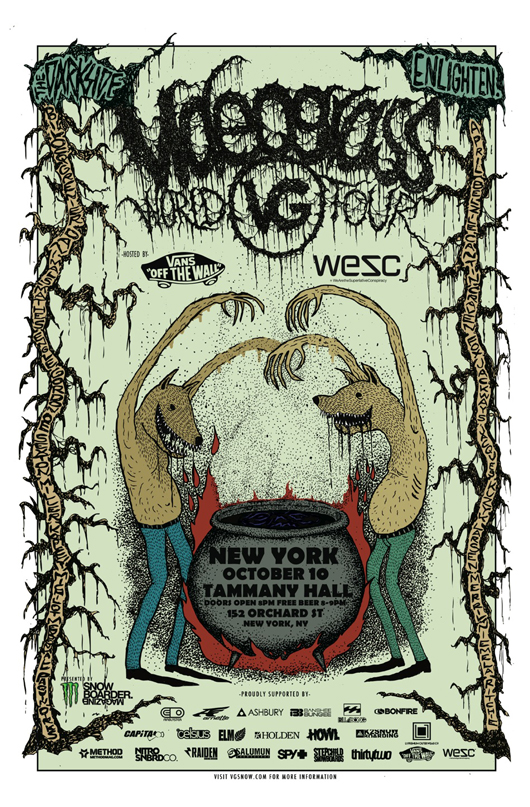 This Wednesday, October 10th, Videograss' new films "The Darkside" and "Enlighten" will drop the jaws of every spectator at Tammany Hall in NYC.  There will be FREE BEER at 8pm, so get there early and crack a few adult sodas with pro snowboarders Darrel Mathes, Jed Anderson and more.  Hosted by Snowboarder Mag, Vans and WESC.
Tammany Hall
Oct. 10th, 2012
Doors open at 8PM
Free to attend.
21+
Join the event on Facebook
The Darkside Early Teaser from VIDEOGRASS on Vimeo.
Enlighten Early Teaser from VIDEOGRASS on Vimeo.
"Enlighten" and "The Darkside" are sponsored by: Airblaster, Ashbury, Banshee Bungee, Bonfire, Capita, Holden, K2, Nitro, Salomon, Stepchild, ThirtyTwo and more.