With our Hunter trip coming up & the fresh snow they just got up north, everyone's itching to make some turns this weekend. Does your equipment need a little pick-me-up? Get your skis/ boards in tip-top condition with our waxing & tuning supplies.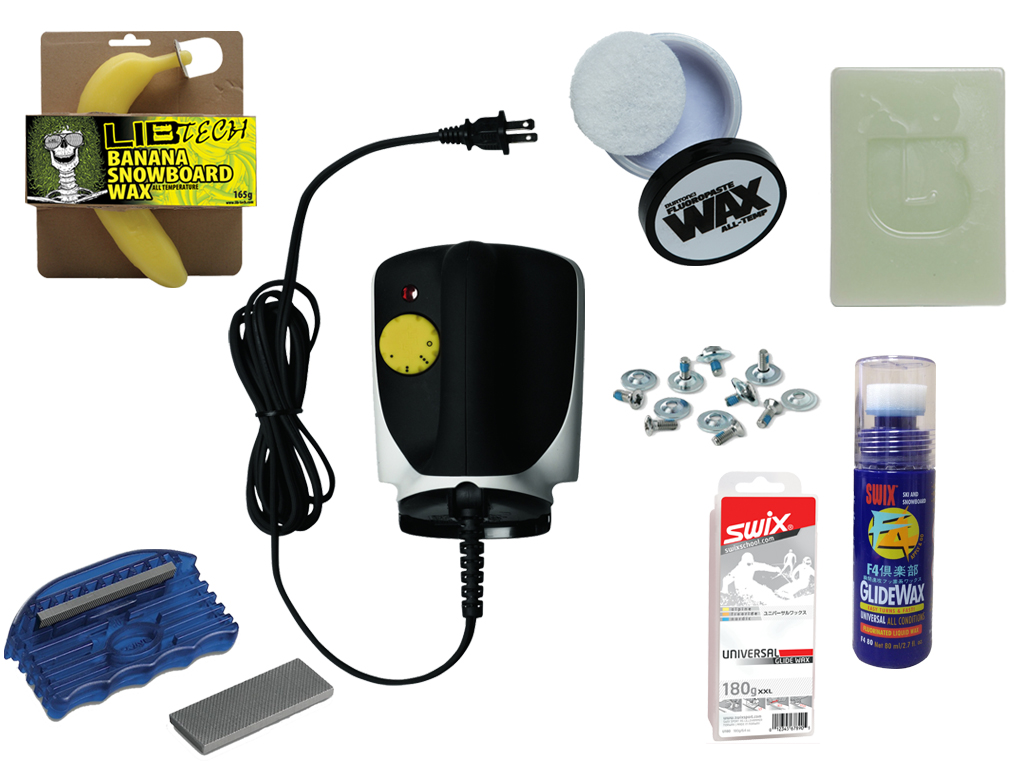 From left to right: Lib Tech Banana Wax, Burton Fluoro Paste All Temp Wax, Burton Hydrocarbon Hot Wax, Burton Hot Stick Iron, Dakine Binding Hardware, Dakine Edge Tuner Tool, Swix Regular Universal Wax, Swix F4 Universal Glide Wax
If you're feeling a bit rusty, read our Tuning How-To Guide to refresh your memory. Shop our Ski Accessories and Snowboard Accessories online to find the products featured & more to help get your gear riding good-as-new.