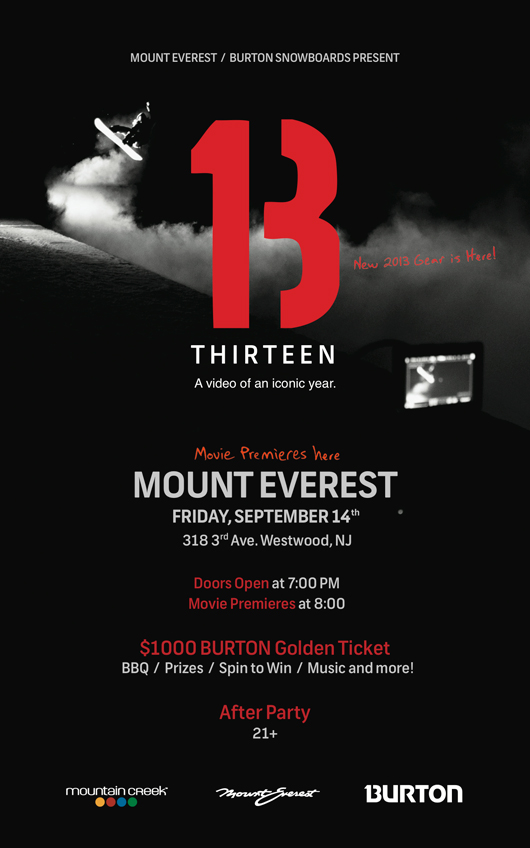 Come check out Burton Snowboard's new movie "13″ this Friday, Sept. 14th at Mount Everest.  Tons of 2013 Burton gear will be available, so feast your eyes on all the freshest new snowboards, bindings, boots and outerwear.  There will be tons of giveaways, including a $1000 Burton Golden Ticket, and a Mountain Creek season pass.  Make sure to check out the NYC premiere the night before for double radness.
Meet the riders from "13″! In-Store Appearance and Autograph Signing by: Mikey Rencz, Mark Sollors, Terje Haakonsen and Ethan Deiss.
To learn all the event details, check out our event page:  Burton 13 Movie Premiere and Product Launch Party
Don't be fooled by its small stature & non-confrontational topsheet: the new Burton Super Hero packs a serious punch beneath that Triax fiberglass disguise!
This Early Release deck has a Flat Top profile &  features Burton's Nug Raduction, enabling riders to size 4- 5cm down from their usual board length. Add Squeezebox technology, Infinite Ride durability and a lightweight Super Fly Core & you'll outsmart any obstacle! Vicious terrain, mischievous rails and evil lift lines don't stand a chance –for the Burton Super Hero, it's just another day on the mountain.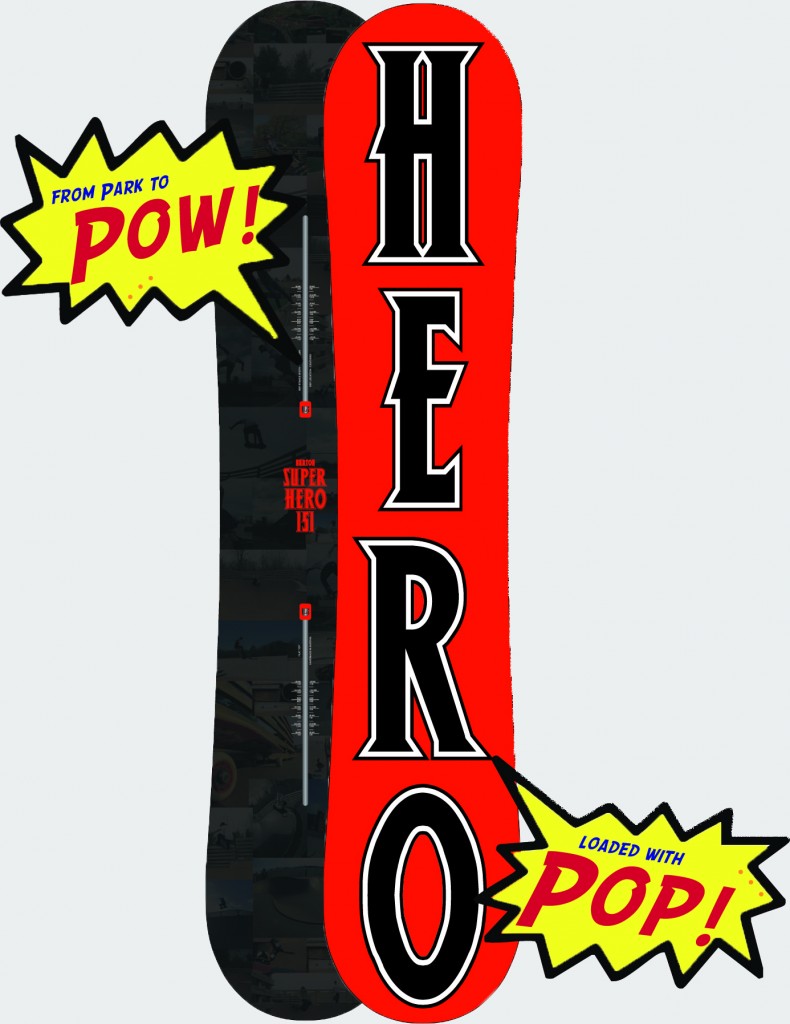 Check out the 2013 Burton Super Hero at Mount Everest >>>
Burton's Standing Sideways will making it's NYC stop this Thursday 10/13 in SoHo. The flick is being shown at Santo's Party House on Lafayette, with an athlete autograph session beforehand at the B's Flagship store featuring Jussi Oksanen, Terje Haakonsen, Mark Sollors, Kazu Kokubo, Ethan Deiss, Mikkel Bang, Jack Mitrani, Danny Davis, Mark McMorris and Mikey Rencz.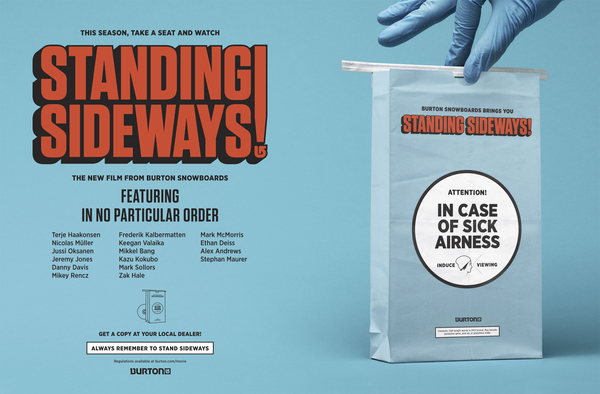 All-ages autograph session  is from 6:30 – 7:30PM
Doors to Santo's open at 9PM, madness ensues at 10:30PM — Sorry kids, Santo's is 21+
(After-party spot is yet to be announced, but should start around 11:30PM)
Brush up on some basic Do's & Don't's of Snowboarding, courtesy of Burton's latest teaser;
Standing Sideways comes to DVD & iTunes in September and features team riders Terje Haakonsen, Nicolas Müller, Jussi Oksanen, Jeremy Jones, Danny Davis, Mikey Rencz, Frederik Kalbermatten, Keegan Valaika, Mikkel Bang, Kazu Kokubo, Mark Sollors, Zak Hale, Mark McMorris, Ethan Deiss, Alex Andrews and Stephan Maurer.