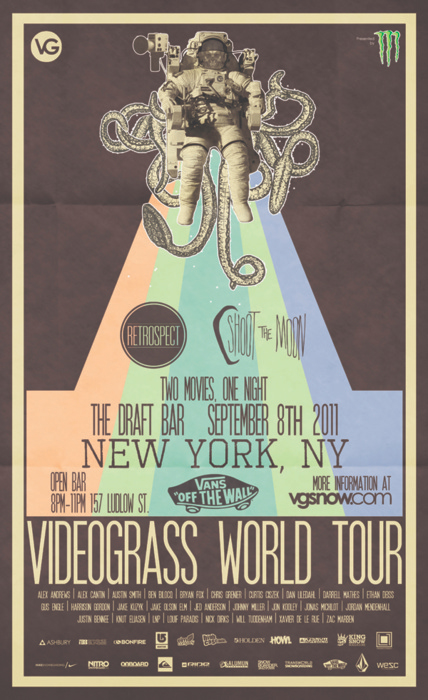 Come check out the Videograss World Premiere of their two new movies, "Retrospect" and "Shoot the Moon". The party is at The Draft Bar, (which has a T.V. everywhere you look) so there is no chance that you can miss either of these flicks.  Darrell Mathes, filmmaker Joe Carlino and many other of the films' riders will be there, so bring your camera to get that new profile picture.
Videograss World Tour: New York City
Thursday, September 8th, 2011. 8PM-11PM
The Draft Bar, 157 Ludlow St. NY, NY
Open Bar (while it lasts) brought to you by Videograss and Vans
VG Retrospect Introduction Video from VIDEOGRASS on Vimeo.
Shoot The Moon Early Teaser from VIDEOGRASS on Vimeo.
Related posts: