Then get to Mountain Creek this Sunday, February 5 for Snowboarder Mag's Superpass – the first 50 riders to register at South will have the chance to compete for an invite to Superpark 16.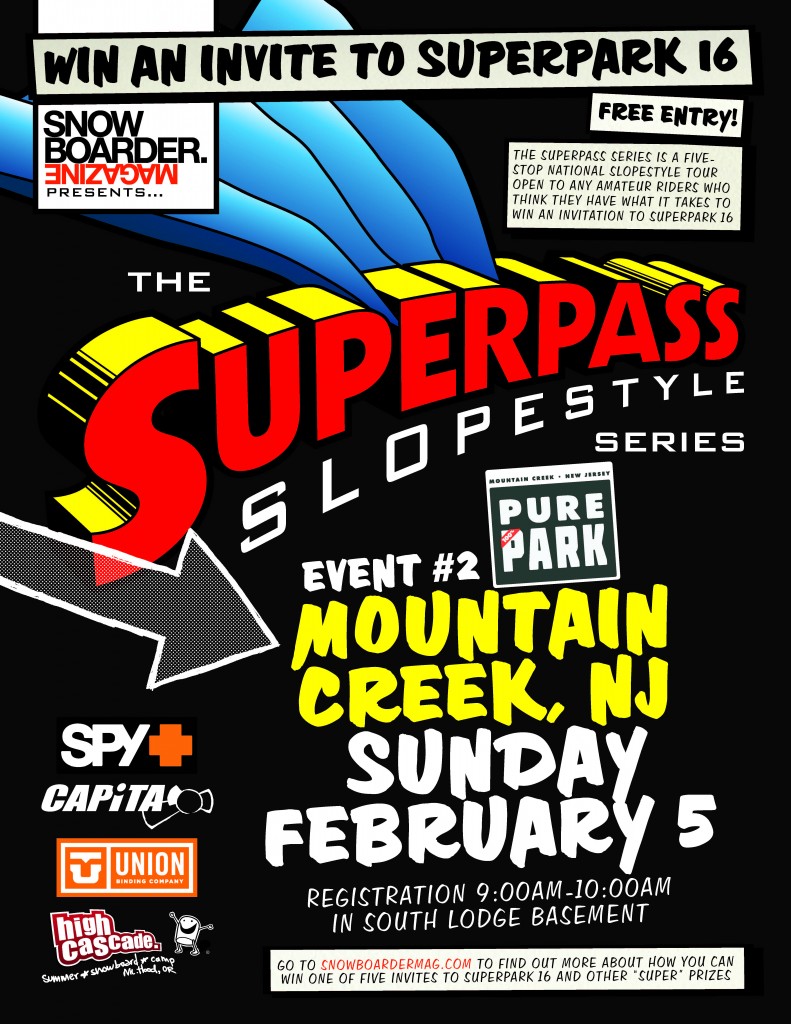 9 – 10am: Registration at South Lodge (free). First come, first serve
11am – 2pm: Main Event (Helmets required)
3pm: Awards
The course will be made up of 3 jumps (25ft, 35ft, 45ft) & each rider will get 3 runs to impress the 3 on-site judges. Winners will receive sponsor swag from Spy, CAPiTA, Union and High Cascade -and the top rider over 18 will be off to Superpark!
After Creek, the series heads to Sierra-at-Tahoe, Powder Ridge & Loon to name another lucky winner at each stop. Check out  Mountain High Superpass winner, Brandon Davis below (& click on it to view the rest of Snowboarder's event coverage).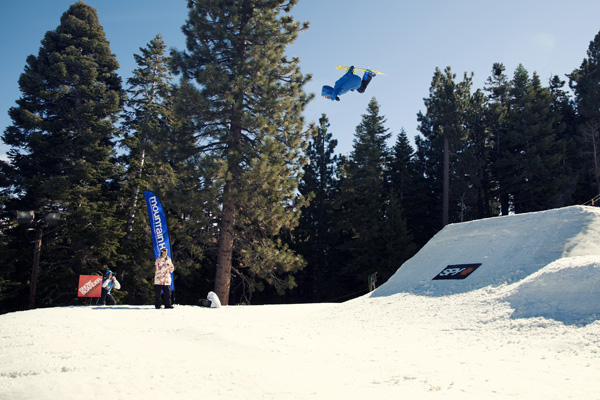 Related posts: