Then get to Mountain Creek this Sunday, February 5 for Snowboarder Mag's Superpass – the first 50 riders to register at South will have the chance to compete for an invite to Superpark 16.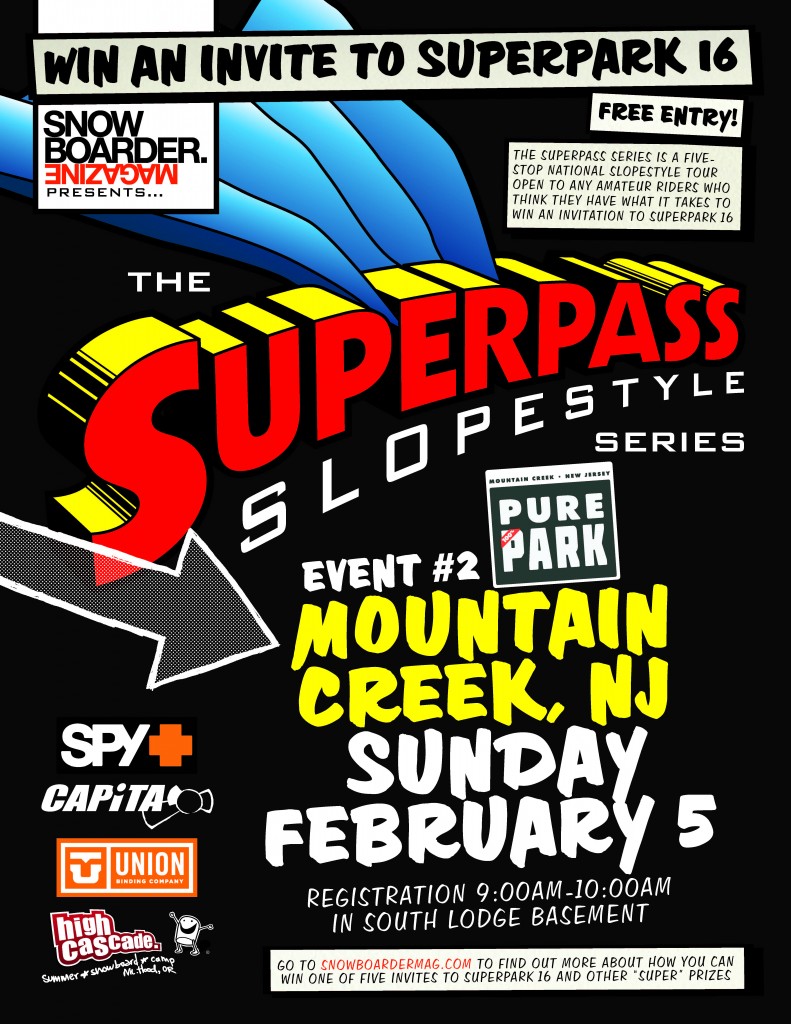 9 – 10am: Registration at South Lodge (free). First come, first serve
11am – 2pm: Main Event (Helmets required)
3pm: Awards
The course will be made up of 3 jumps (25ft, 35ft, 45ft) & each rider will get 3 runs to impress the 3 on-site judges. Winners will receive sponsor swag from Spy, CAPiTA, Union and High Cascade -and the top rider over 18 will be off to Superpark!
After Creek, the series heads to Sierra-at-Tahoe, Powder Ridge & Loon to name another lucky winner at each stop. Check out  Mountain High Superpass winner, Brandon Davis below (& click on it to view the rest of Snowboarder's event coverage).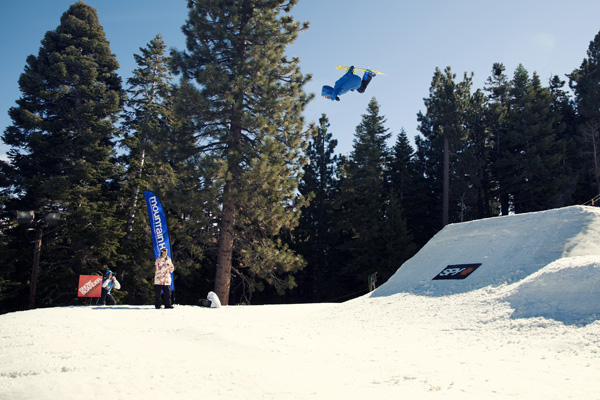 Snowboarder Mag's February issue features the 2010-11 season's picks for Rider of the Year as chosen by past winners & their peers. These guys (and girls) have become known for pushing the limits of snowboarding & making a lasting impression on the industry.

The following lineup of  riders were voted in by a panel of over 40 judges including Dan Brisse, Gigi Rüf, Annie Boulanger, JP Walker, Danny Davis, Eddie Wall, Jamie Anderson & John Jackson. Check out Snowboarder's new Finalist Video to see why these 13 pro's were named the most memorable, influential snowboarders of 2011.

Women's Top 3:
1. Cheryl Maas
2. Jess Kimura
3. Marie France-Roy
Men's Top 10:
1. Travis Rice
2. Bode Merrill
3. Nicholas Müller
4. Jake Blauvelt
5. Eric Jackson
6. Pat Moore
7. Kazuhiro Kokubo
8. Jussi Oksanen
9. Scott Stevens
10. Torstein Horgmo
The Red Bull Butter Cup is coming to Prospect Park this Saturday for a little change of scenery. The popular contest series showcases creativity and is all about going back to what made us all fall in love with shredding in the first place: FUN! Butter up and cut loose on the custom Red Bull butter pads and bring your bag of tricks.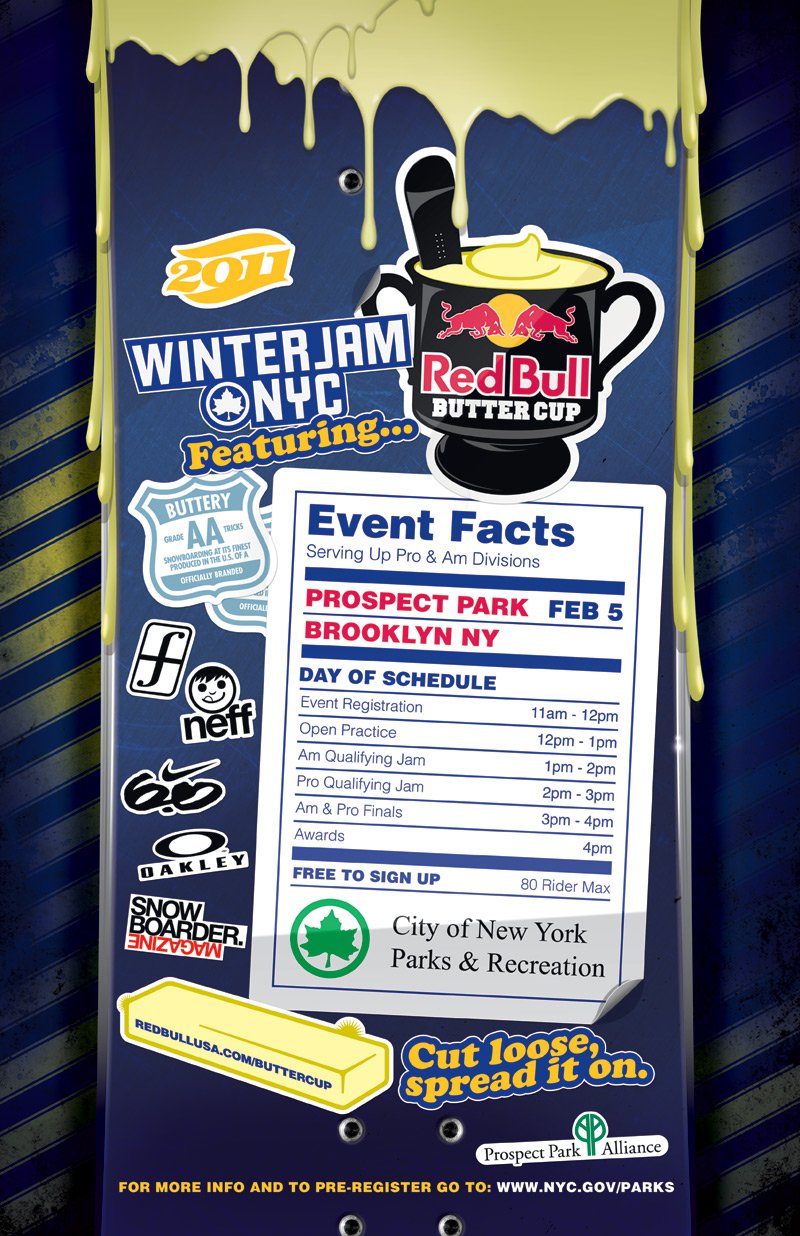 The jam session format keeps the action flowing while riders battle in Pro and Am divisions for cash and fresh gear from Nike 6.0, Neff, Forum, Oakley, and Snowboarder Magazine. Only trick sequences that include buttering will count so hit the snow and start polishing your skills.
Registration is limited to the first 80 riders and opens at 11am. For more info on the contest & directions to Prospect Park, visit the NY Department of Parks & Recreation online.