On February 4th, the ESL is hitting up Big Boulder Park for their 2nd competition of the season. If you think you can hold your own on the East coast, this Saturday's your chance to prove it! Winners in each division (Destroyer, Youngblood & Aura) will walk away with prizes from event sponsors as well as some cold hard cash for the big kids & the chance for a head-to-toe sponsorship for the Youngbloods.
Registration opens at 9am & costs $20.
For event updates & info, check out Big Boulder's Events page & easternsnowboardleague.com
Forum's latest flick, Vacation is just days away from it's premiere in Huntington Beach, CA but we're more interested in the tour's east coast stop. With a known track record of brain-melting team videos & throwing epic parties, October 23rd can't come soon enough.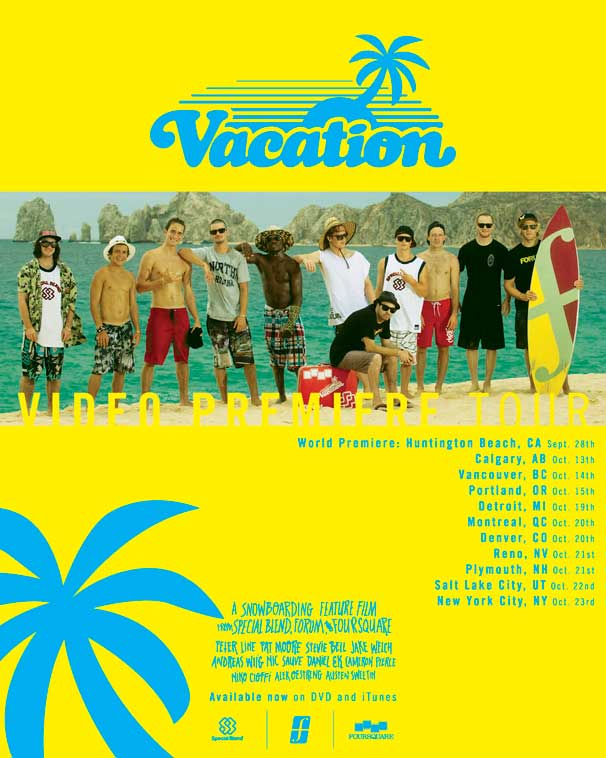 To count down to the first stop on the tour, Forum sent YoBeat on a week's vacation (har har) while they take over the site. They've been posting new teasers, articles, contests & more daily so if you haven't already, head over & check it out this week!
Forum, Special Blend & Foursquare claimed tons of awards for their past 2 team videos (Forever & F* It) including Video of the Year & Video Part of the Year. Exhausted by the constant admiration, it was decided the team deserved a little R&R this season. Looks like the so-called down time & bluebird days did these guys good…see for yourself in the teaser for their latest flick, Vacation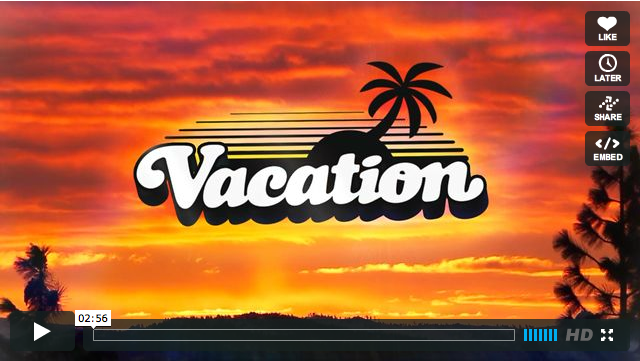 VACATION TEASER from Forum Snowboards on Vimeo.
Vacation will be on iTunes & DVD this fall featuring Alek Oestreng, Andreas Wiig, Austen Sweetin, Cameron Pierce, Daniel Ek, Jake Welch, John Jackson, Mario Kaeppeli, Nic Suave, Niko Cioffi, Pat Moore, Peter Line & Stevie Bell.
VACATION TEASER from Forum Snowboards on Vimeo.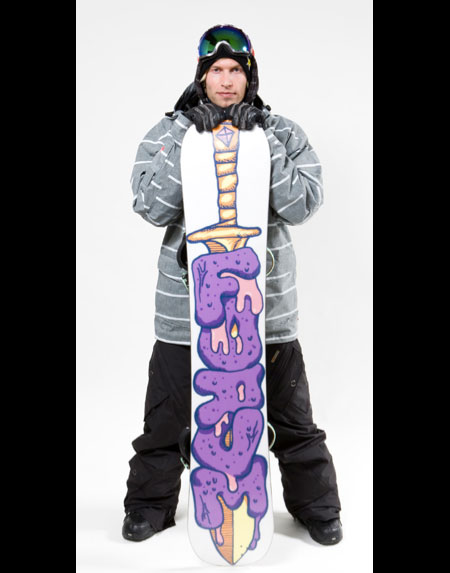 from Forum:
The rumors are true. As winter has arrived, so has Norwegian phenom Andreas Wiig to Forum's pro team. Joining Peter Line, Eddie Wall, Pat Moore, Jake Welch, Stevie Bell, John Jackson, Nic Sauve and Daniel Ek, Andreas is set to give it 110% this season. Whether riding the park, at a slopestyle event or filming in the backcountry, Wiig continually pushes his limits.
"It's an honor to be part of such a talented and progressive team, a team that is setting the standard in snowboarding today," says Wiig. "I already know most of the guys on the team and I'm looking forward to riding with them. It's going to be good times."