Forum, Special Blend & Foursquare claimed tons of awards for their past 2 team videos (Forever & F* It) including Video of the Year & Video Part of the Year. Exhausted by the constant admiration, it was decided the team deserved a little R&R this season. Looks like the so-called down time & bluebird days did these guys good…see for yourself in the teaser for their latest flick, Vacation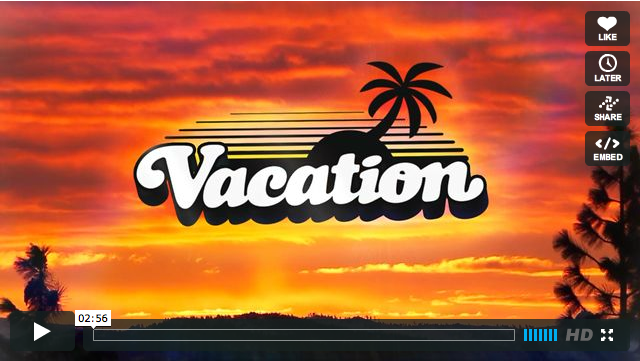 VACATION TEASER from Forum Snowboards on Vimeo.
Vacation will be on iTunes & DVD this fall featuring Alek Oestreng, Andreas Wiig, Austen Sweetin, Cameron Pierce, Daniel Ek, Jake Welch, John Jackson, Mario Kaeppeli, Nic Suave, Niko Cioffi, Pat Moore, Peter Line & Stevie Bell.
VACATION TEASER from Forum Snowboards on Vimeo.
This Saturday, the North America F* It tour moves on to Day 3 with simultaneous stops in Portland and NYC. Stevie Bell, Cameron Pierce, Jake Welch, Austen Sweetin, and Peter Line will be stopping by the Williamette Riverfront Warehouse over in Oregon, while over here on the left coast, Nic Suave, Pat Moore, John Jackson, Andreas Wiig, and Niko Cioffi will be busy f***ing up the Red Bull Space in SoHo.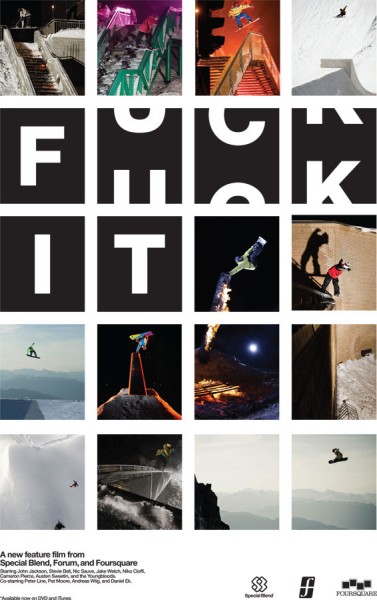 F' It is the 7th team-inspired film from Special Blend, Forum, and Foursquare and a shop-favorite here at EV. If you haven't already seen it, the movie's pretty much what you'd expect from the title: hilarious, inappropriate, and all-around badass. (If you're already a fan, why not grab some of our gear from the F' It Collection for this weekend….who knows, it might earn you special line-cutting privileges)
Doors open at 9pm (or 8pm if you're VIP-status) so if you're down to watch some snowboarding and enjoy an adult beverage or two, we'll see you there!