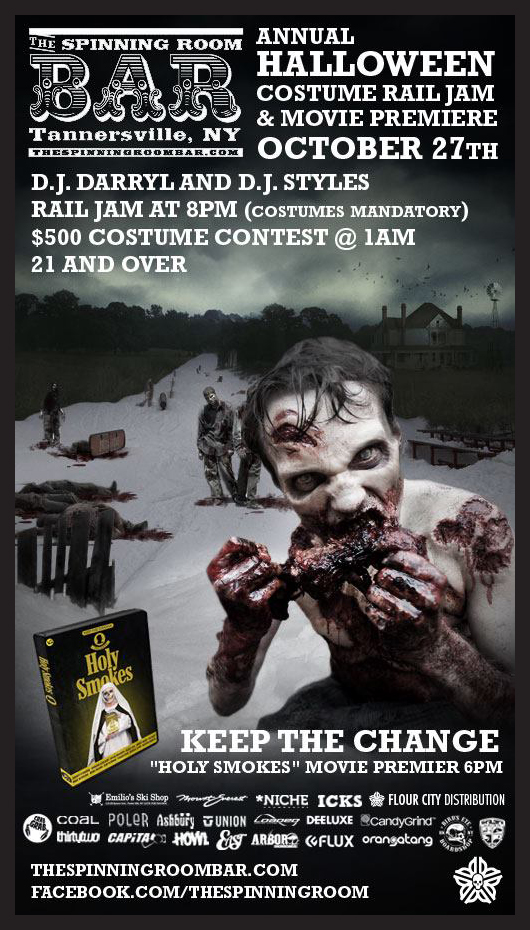 Slay zombies with your snowboard edges on Saturday, October 27th!  Not really, but if you dress up in costume you can show off your tricks (and treats, sorry I had to) at the 5th Annual Spinning Room Halloween Rail Jam & Costume Contest.  There will also be a premiere of Keep the Change's "Holy Smokes", featuring local Johnny O'Connor.  Oh yea, did we mention there will be a $500 Costume Contest hosted by DJ Darryl, DJ Styles and Sake The'Deejay?  It's going to get weird.
Join the event as spots are limited.
Location:  The Spinning Room, 5975 Main Street, Tannersville, New York 12485
Date:  10/27/12
Time: 6pm
KTC: Holy Smokes Early Teaser from VIDEOGRASS on Vimeo.
Sponsored by:  Ashbury, Capita, Coal, ThirtyTwo, Union, Arbor and more!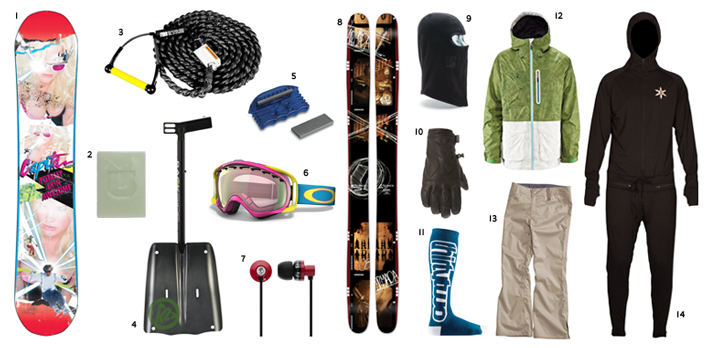 The forecast is showing that there is some white precipitation heading toward the East Coast.  In case you forgot what you need to make the best of a powder day, shop our guide to keep you getting freshies all day long.
1.  Capita Totally FK'N Awesome Snowboard
2.  Burton Hydrocarbon Hot Wax – All Temp
7.  Skullcandy Titan In-Ear Buds
11.  ThirtyTwo Double Down Sock
This Saturday show your support for Japan by shredding a skate-style rhythm course at Hunter!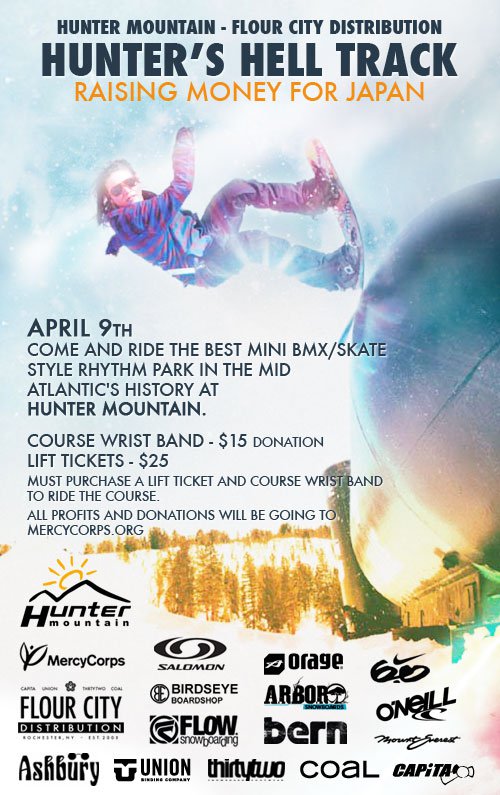 Registration will be open from 10am – Noon inside the Lodge, followed by a riders meeting at the Yurt.
The course promises be the most progressive BMX/Skate/Boardercross/ Rhythm Track you have ever seen on SNOW! Skiers and snowboarders welcome!
Course wristbands cost $15; all proceeds are being donated to MercyCorps to help the crisis in Japan. You'll be able to hit the track as many times as you want and receive raffle tickets for prizes including skis, snowboards, helmets, outwear, goggles and more. (Lift tickets are required to compete & can be purchased for $25. Season passes will be honored)
Raffle tickets will also be on sale to the general public, so there's really no excuse…good times for a good cause! RSVP & check Hunter's blog for event updates