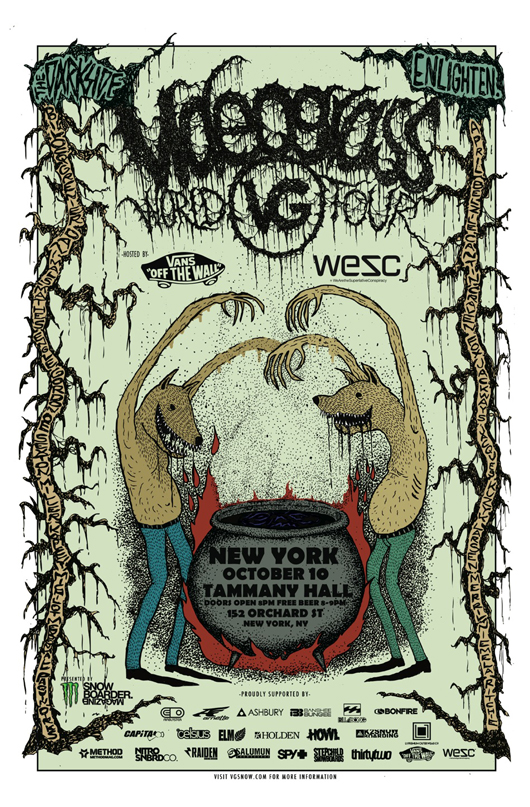 This Wednesday, October 10th, Videograss' new films "The Darkside" and "Enlighten" will drop the jaws of every spectator at Tammany Hall in NYC.  There will be FREE BEER at 8pm, so get there early and crack a few adult sodas with pro snowboarders Darrel Mathes, Jed Anderson and more.  Hosted by Snowboarder Mag, Vans and WESC.
Tammany Hall
Oct. 10th, 2012
Doors open at 8PM
Free to attend.
21+
Join the event on Facebook
The Darkside Early Teaser from VIDEOGRASS on Vimeo.
Enlighten Early Teaser from VIDEOGRASS on Vimeo.
"Enlighten" and "The Darkside" are sponsored by: Airblaster, Ashbury, Banshee Bungee, Bonfire, Capita, Holden, K2, Nitro, Salomon, Stepchild, ThirtyTwo and more.