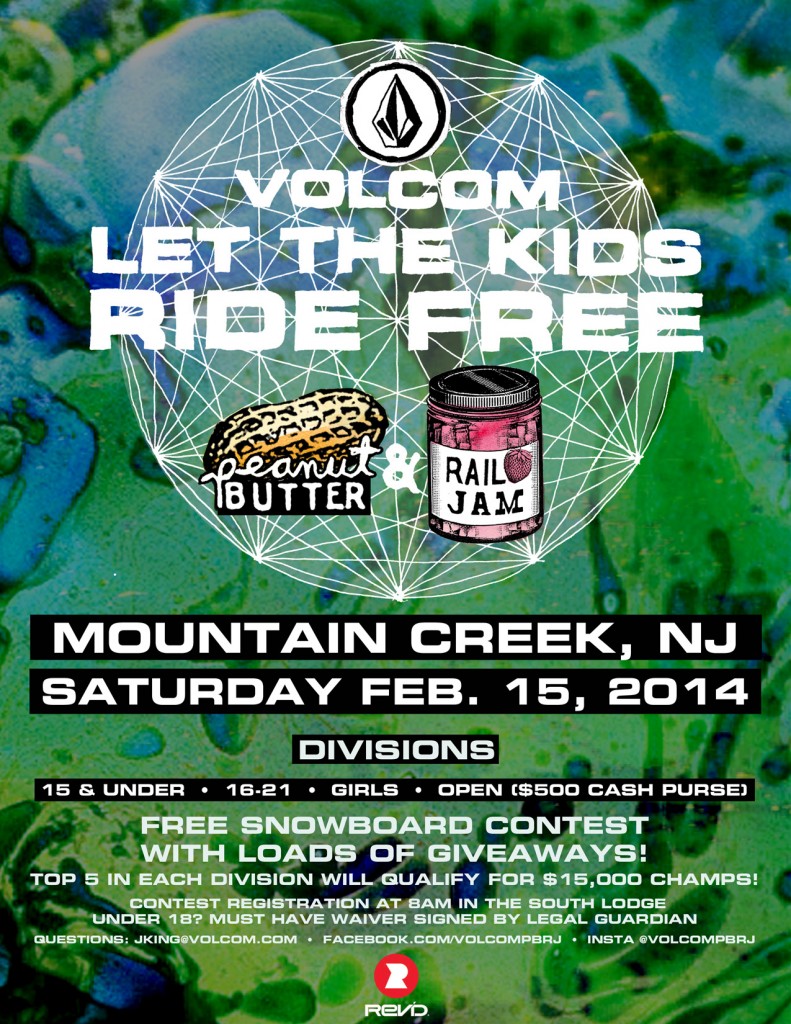 Volcom Peanut Butter and Rail Jam is coming to Mountain Creek, Saturday Feb. 15th. Come out and compete for $500 cash and a change to win 15 grand or just come cheer on some talented local shredders. There will be free give aways, free food and probably some sweet bails so it should be fun!
Free to enter — registration will begin at 8am at the south lodge.
Click here for Liability waiver Print it out, fill it out, sign it (parent signature if under 18) and bring it to registration. There will be blank liability waivers the day of the event.
DIVISIONS (Your division is determined by the age you are the day of the event):
Men's Open
Women's Open
16-21
15 & Under
*Top 5 in each Division qualify for the 2014 PBRJ World Championships!
More info: Jared jking@volcom.com