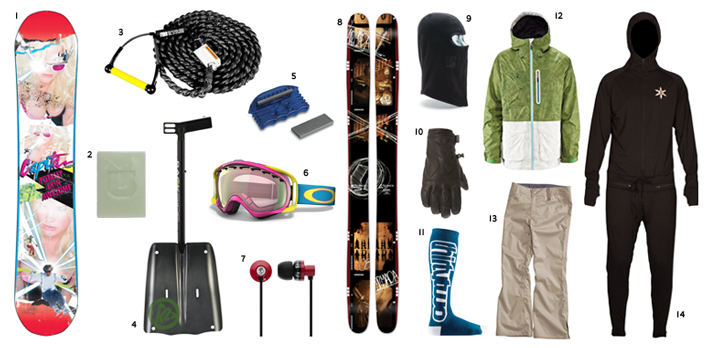 The forecast is showing that there is some white precipitation heading toward the East Coast.  In case you forgot what you need to make the best of a powder day, shop our guide to keep you getting freshies all day long.
1.  Capita Totally FK'N Awesome Snowboard
2.  Burton Hydrocarbon Hot Wax – All Temp
7.  Skullcandy Titan In-Ear Buds
11.  ThirtyTwo Double Down Sock
CELTEK is one of our favorite brands at Mount Everest. Not only do they make solid product, but their support for grassroots causes shows that they're good guys too. The Clan backs unique art, riders from all walks of life and a cause close to our hearts; local shops. Recently, CELTEK collaborated with 8 core shops to develop pipe gloves individually designed to rep each one.  The SLSH Collection, which stands for "Support Local & Support Here", features signature models for retailers that supported the brand from it's early days and will be available soon at Milosport, the Youth Shelter Supply, Easy Rider, Shred Shop, Tactics, World Boards, Evo, and Damage.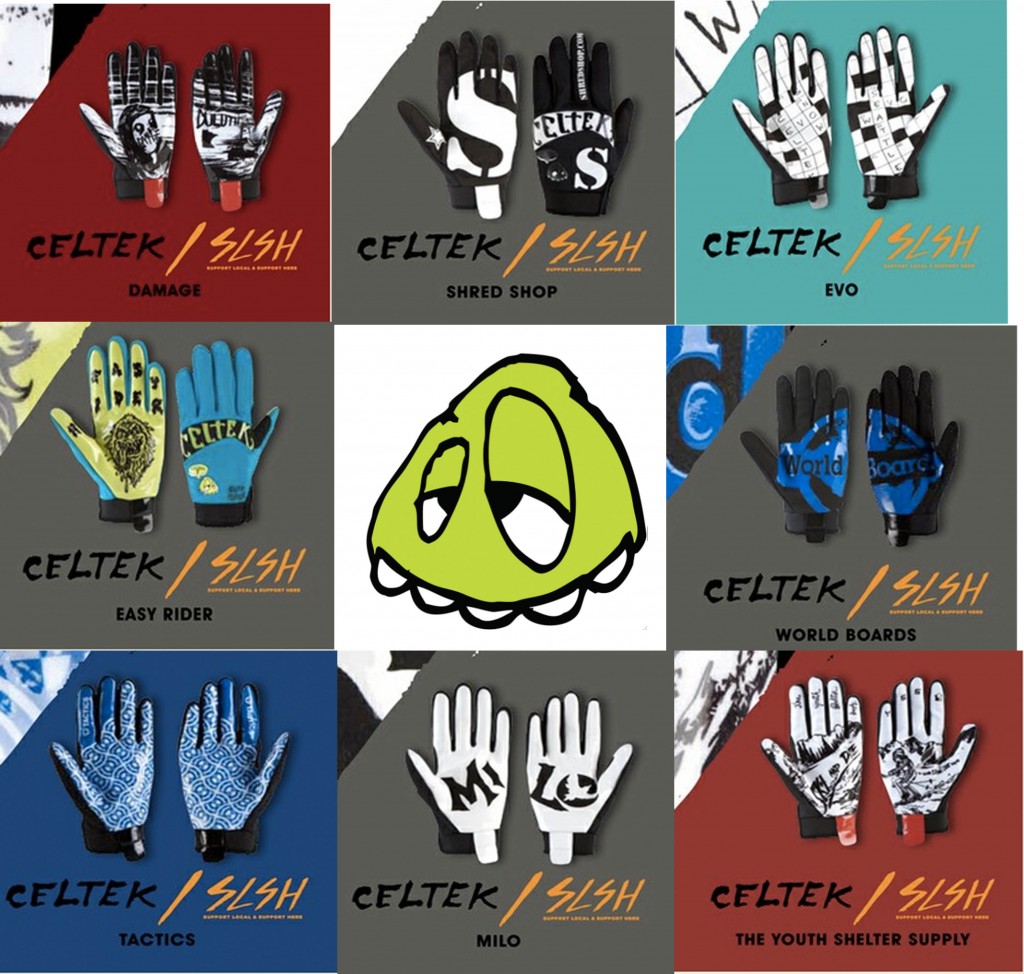 Boasting original artwork from each shop, local riders can high-five and rep their hometowns at the same time. Co-founders Erik & Bjorn Leines summarized the inspiration for the project by stating;
"The feeling of going in to a real snowboard shop for the first time is a mixture of wonder, intimidation, and stoke. It's usually the moment when you become snowboarder and stop being "someone who snowboards". We wanted to let these shops have total control… and give the ability to fly the flag of people that bust ass every day to make sure that snowboarding stays awesome…they are the heart of snowboarding, and deserve to be recognized."
Nicely put, Celtek. [and hey, have you thought about adding any East Coast shops? hint, hint...]