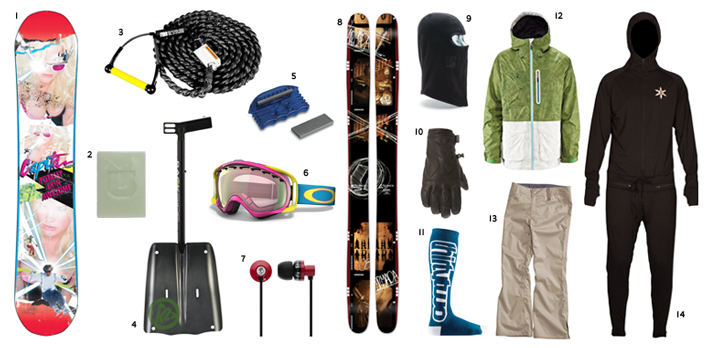 The forecast is showing that there is some white precipitation heading toward the East Coast.  In case you forgot what you need to make the best of a powder day, shop our guide to keep you getting freshies all day long.
1.  Capita Totally FK'N Awesome Snowboard
2.  Burton Hydrocarbon Hot Wax – All Temp
7.  Skullcandy Titan In-Ear Buds
11.  ThirtyTwo Double Down Sock
The Red Bull Butter Cup is coming to Prospect Park this Saturday for a little change of scenery. The popular contest series showcases creativity and is all about going back to what made us all fall in love with shredding in the first place: FUN! Butter up and cut loose on the custom Red Bull butter pads and bring your bag of tricks.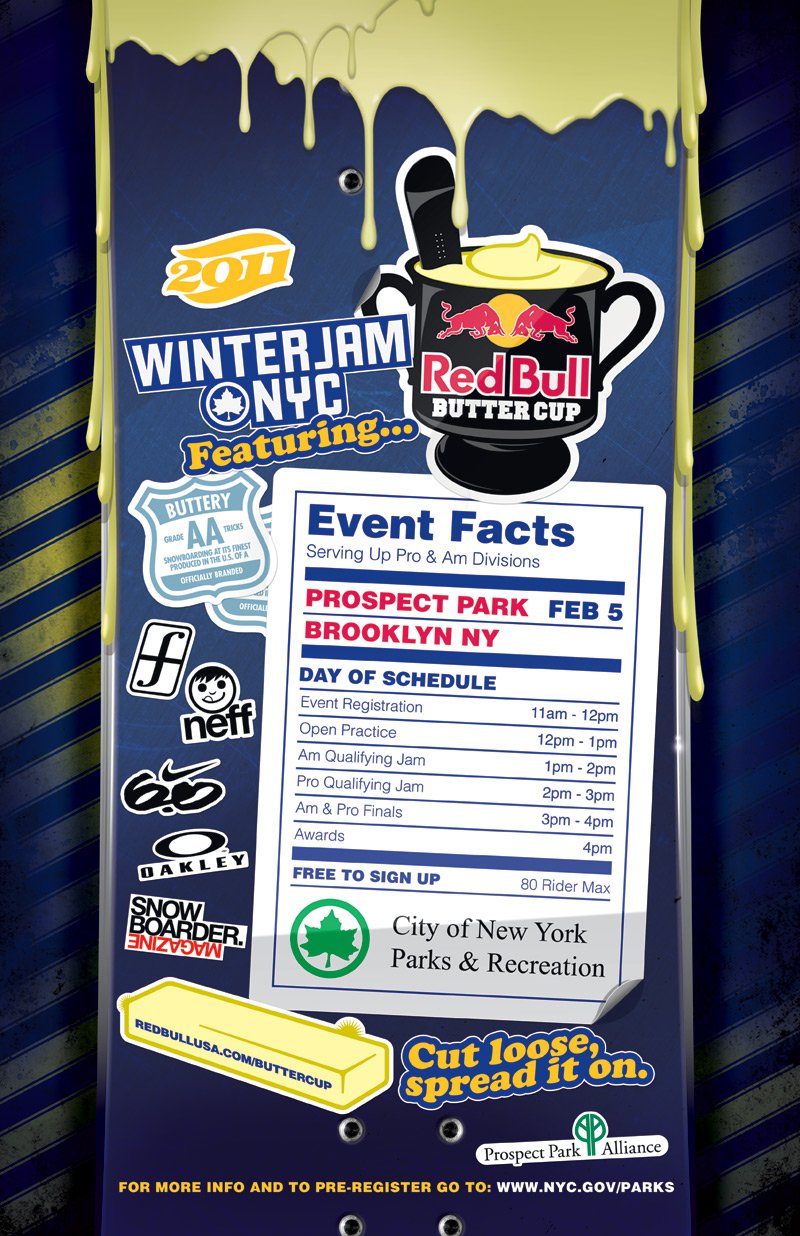 The jam session format keeps the action flowing while riders battle in Pro and Am divisions for cash and fresh gear from Nike 6.0, Neff, Forum, Oakley, and Snowboarder Magazine. Only trick sequences that include buttering will count so hit the snow and start polishing your skills.
Registration is limited to the first 80 riders and opens at 11am. For more info on the contest & directions to Prospect Park, visit the NY Department of Parks & Recreation online.