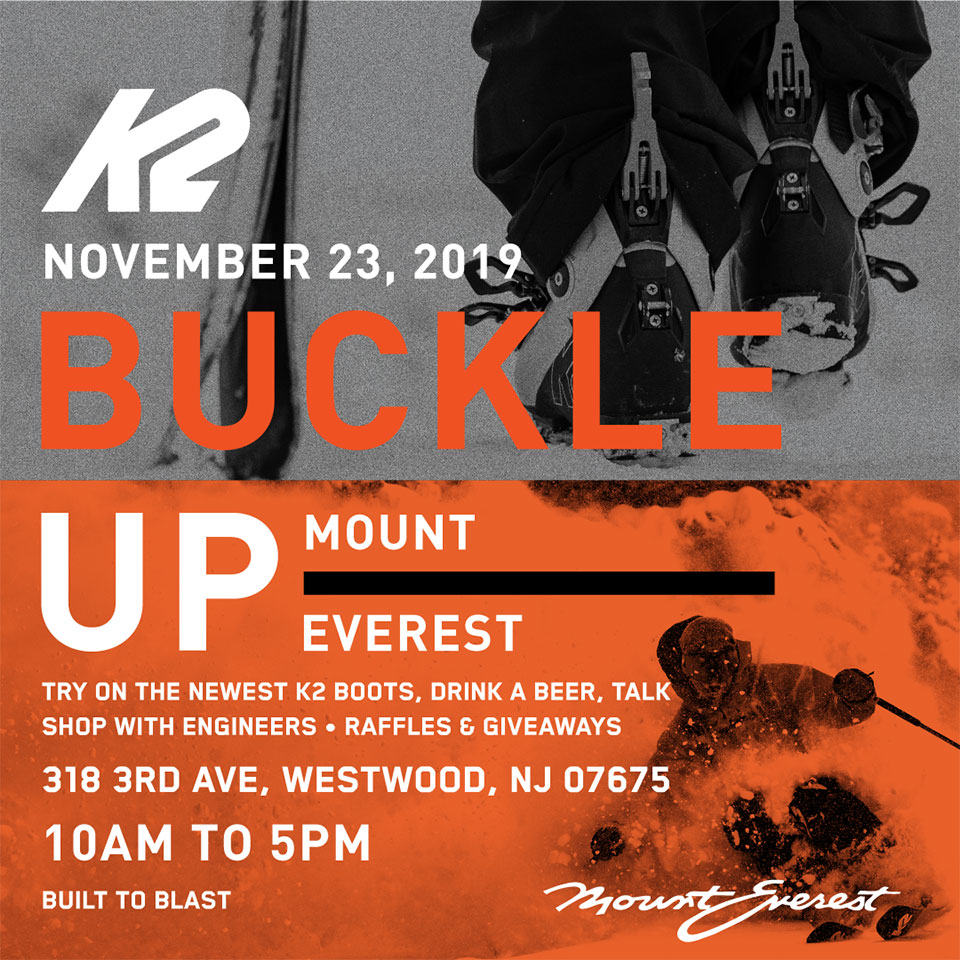 Mount Everest is partnering with K2 Skis to connect ski enthusiasts and engineers at their Buckle-Up event on Saturday, November 23rd from 10am- 5pm.
Boot engineers from K2 headquarters at Vashon Island will be setting up shop in the Westwood store to talk one on one with skiers about boot tech while finding and fitting K2 boots for each attendee.
The events focuses on K2's Freeskier's Editor's Pick elite Recon 130 boot but since boots fit differently for everyone,  attendees will also be able to try on and learn more about the K2 BFC 100, Antham  and others.
K2 will also running a raffle to give away a pair of Recon boots to one lucky skier and offering free beer (for those with proper ID) and pizza.
This is an all- day event, so stop in anytime to work with the engineers or just come grab a beer.
See you there, you don't want to miss out!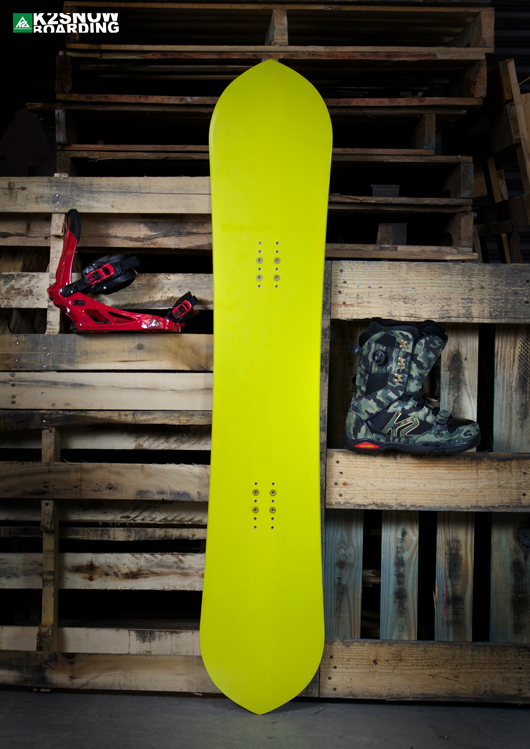 STAY WILD with K2 Snowboarding and Airblaster this season with this year's Happy Hour. The K2 Happy Hour is a 100% FLATLINE twin board that is reshaped with K2's new "Tweakend" technology. K2 just extended their Baseline Rocker all the way out to the absolute end of the board to create more rideable surface in the tip and tail of the board, giving the rider a more stable platform to press, butter, float, and stomp landings with. Add in K2's "Ollie" bar and carbon web laminates the Happy Hour gets all the pop and snap needed to stab and grab down the entire mountain.  Shop all 2013 K2 Snowboards.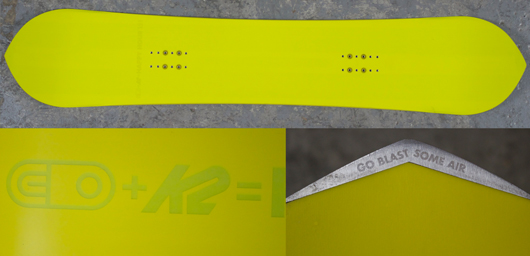 See our top picks and more highlights from 2013 K2 Snowboard Boots and 2013 K2 Snowboard Bindings after the jump.
Wienerschnitzel, Lederhosen, Eric Jackson.
…sounds like a pretty good Tuesday to us.
Come out to the Pilsener Haus & Biergarten in Hoboken for some good bier, good times & GOOD LOOK – the latest snowboarding flick by People Films. Watch riders JP Walker, Torstein Horgmo, Simon Chamberlain, Eero Niemela, Shaun McKay, Aaron Biittner, Lauri Heiskari, Joe Sexton, Heikki Sorsa & Eric Jackson on the big screen inside an authentic, Beer Fest-esque German beer hall. Film sponsors K2 Snowboarding, Grenade & Volcom will also have gear to giveaway so grab some friends & get your Getränk on! Prost!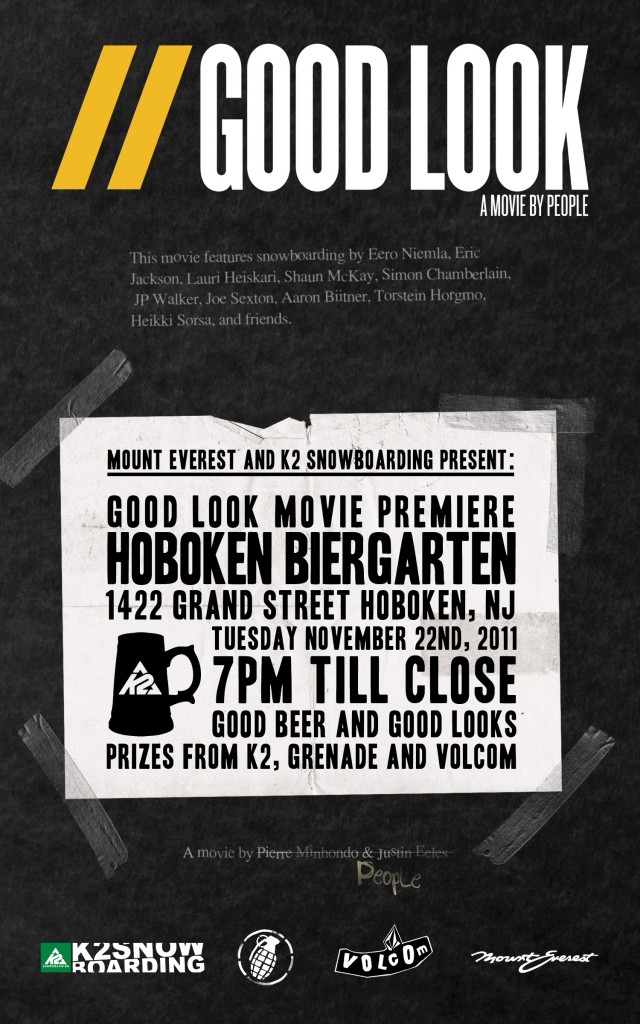 7pm – 2am (close)
must be 21+ to drink
…invite friends & RSVP to our event on Facebook and Meetup too!
Step right up and feast your eyes on a "freakshow of product, shredding, innovation & good times!"
For their 20th anniversary, K2 Snowboarding is letting loose & running with a creepy carnival theme created by artist Mike Shine.  This winter's collection incorporates more of their innovative tech (Baseline, Harshmellow, Tweakback, Conda) that makes K2 stand out in the industry. K2 gives not to their roots in the backcountry by introducing K2 Backside – a line of gear including shovels, packs, probes & the Panoramic Split board that's been 3 years in the making.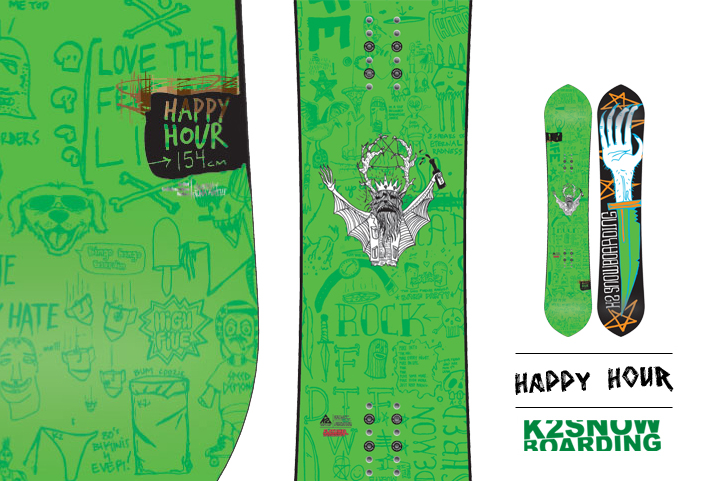 For guaranteed double-takes in the lift line, the K2 Happy Hour is your best bet. The entire 2012 team of riders collaborated to put together this one-of-a-kind board that's ready to take on the entire mountain. It's tapered silhouette and awesomely creepy graphics were designed by pro rider Danny Larsen and will definitely get you noticed this season. Transworld Snowboarding also gives it their nod of approval & awarded it a 2012 Good Wood award for Men's Park boards over $400. Check out our 13 Questions with Danny Larsen to read what he had to say about the 2012 Happy Hour.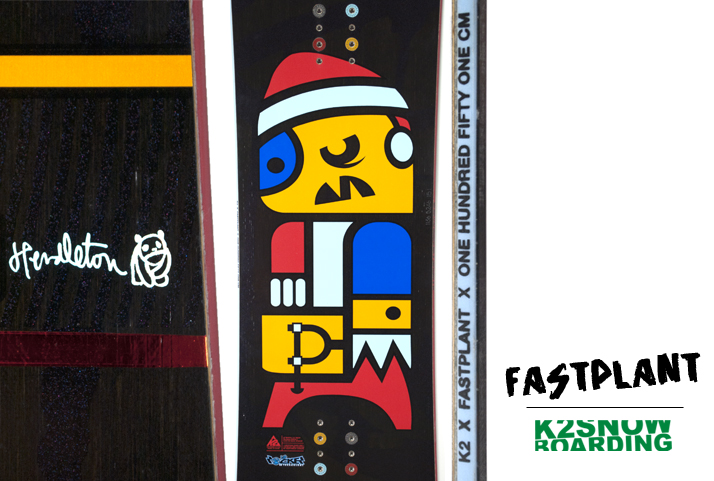 Freestyle riders will love the new Fastplant for it's playful Jib Rocker base, added pop & indestructible Bambooyah core. As part of K2′s Artist Collaboration Series, the talented Don Pendleton created the board's graphics in his bold, signature style that has been appearing on skateboard decks for over 10 years. The Fastplant also made Snowboard Magazine's list of Platinum Picks and earned a Best of Test Award from Snowboarder Magazine.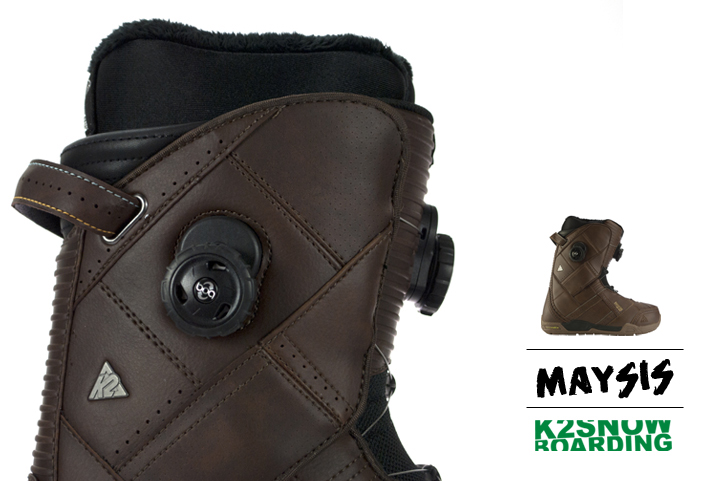 The men's Maysis is one good-looking snowboard boot. K2 addressed every detail in this freestyle boot – from the refined look of the leather outer to the customizable fit of Conda liner lacing & double Boa adjustments, your feet are guaranteed to look as good as they feel.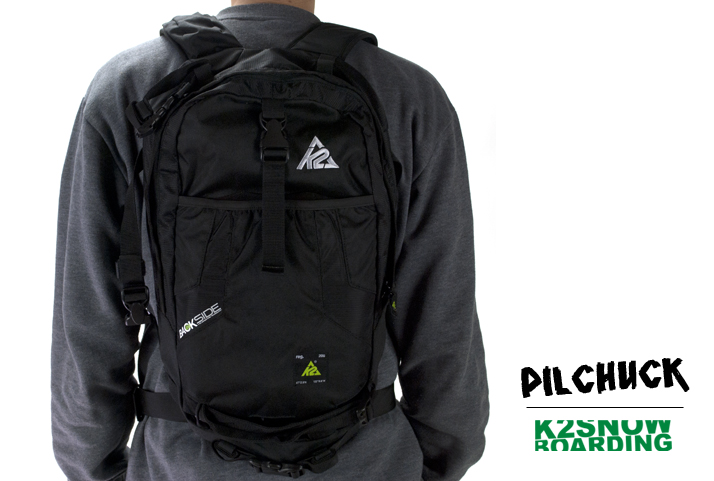 If your planning on doing any backcountry riding this winter, the K2 Backside Pilchuck Kit might be your new best friend. Inside the slim backpack are a packable rescue shovel & aluminum avalanche probe, just in case things get a little sketchy.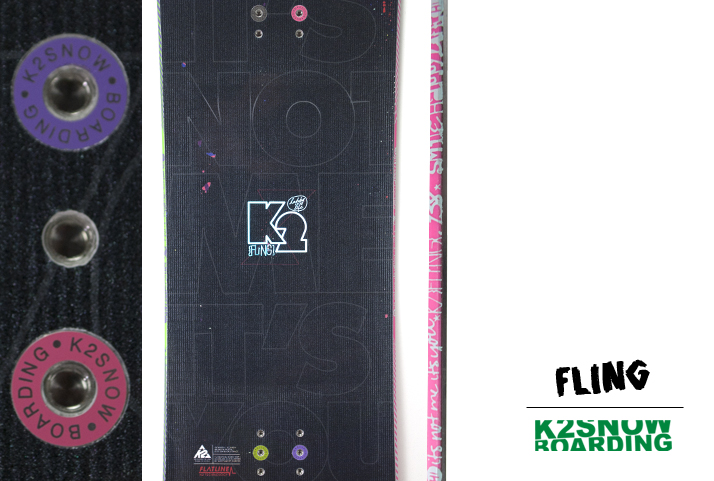 The K2 Fling was built for the go-anywhere girl who likes to explore every inch of the mountain. The versatile Flatline Rocker profile & twin shape make this freestyle board a blast to ride on all types of terrain. Factor in a sassy base graphic and this relationship will keep going strong run after run after run…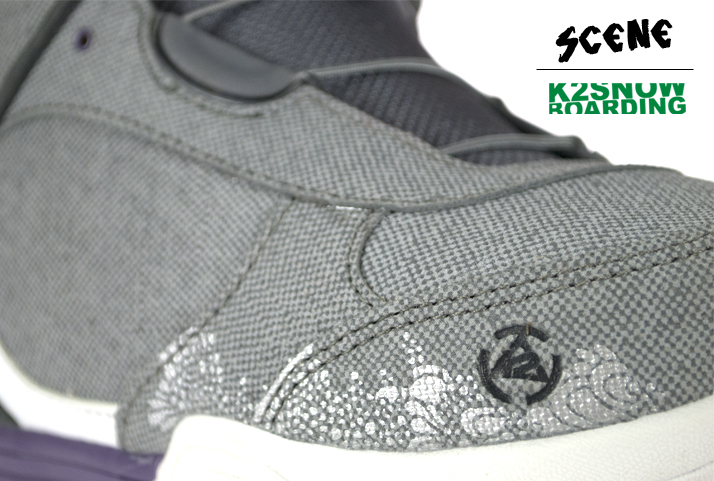 Ladies in search of a lightweight, easy-to-adjust boot that isn't short on style will love this year's Scene. Inner Conda lacing, Intuition Comfort fit 3D liners & Speedlacing provide a comfortable, secure fit while the Low-Pro outsole & softer flex keep you light on your toes.
Take a look at even more & shop our full collection of K2 Snowboarding gear >>>
If you caught our ad in Transworld's October issue, you saw that we were lucky enough to get an interview with K2's Danny Larsen. We asked him about his homeland, caffeine addition, art and snowboarding (duh).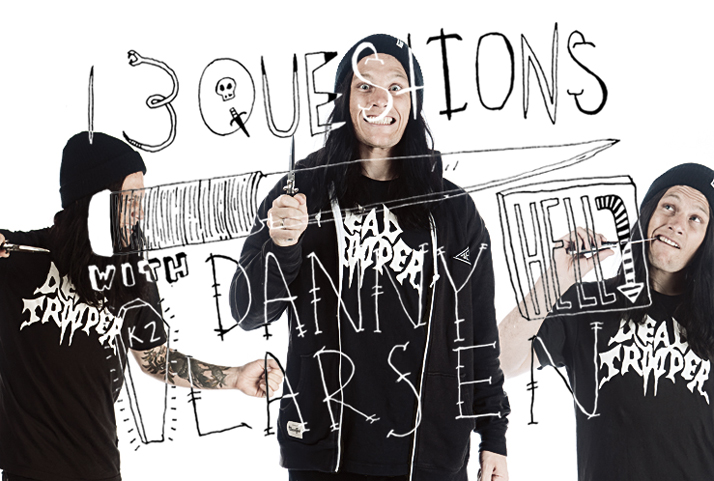 This Sunday, K2 Snowboarding will be invading our demo tent & filling it with their latest decks & bindings. You'll have access to their entire fleet featuring the award-winning Fastplant, Slayblade, Turbo Dream, Parkstar, Raygun, EcoPop, & World Wide Weapon.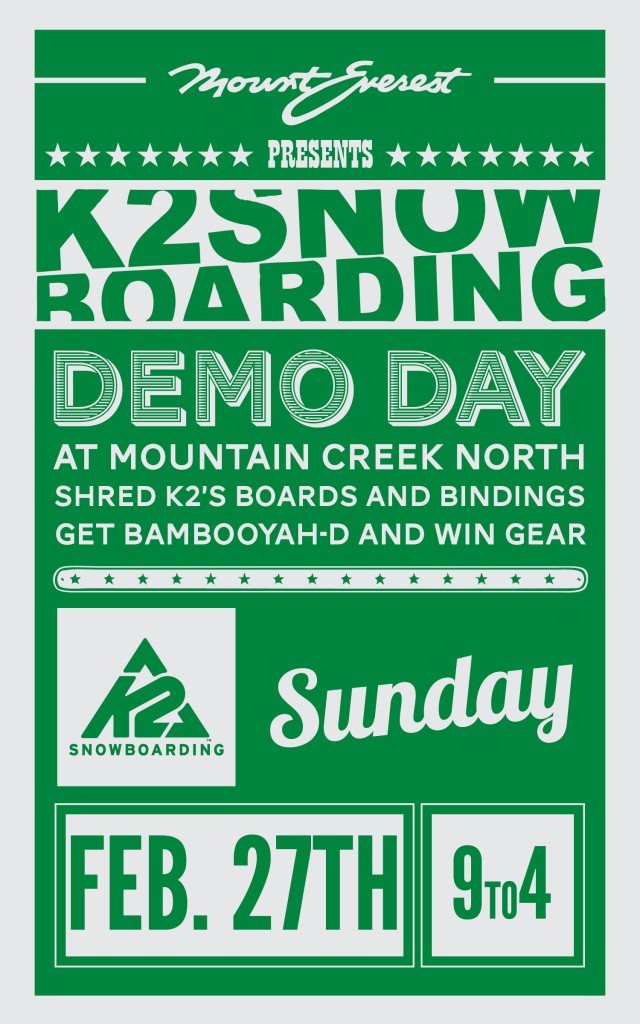 Come by & see what all the K2 hype is about; Men's/Women's, Rocker/Camber, Jib/Powder…it's your call. Learn about the brand's latest tech & test setups until your heart's content–the entire line will be ready & waiting.
BAMBOOYAH!
Ladies, get ready– the K2 Pretty in Pink rail jam is back for 2011.  This GIRLS ONLY rail jam allows the ladies to showcase their skills front and center, under the lights in the Arena at Mountain Creek. It's totally free to participate and they'll be giving away tons of prizes from K2 Snowboarding.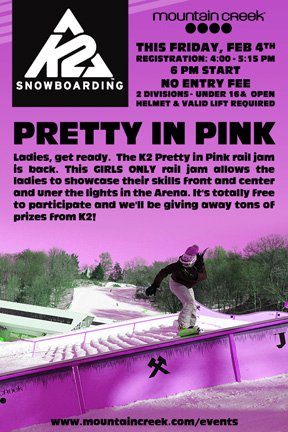 It's totally free to participate and there will be plenty of prizes from K2 Snowboarding to go around. Riders can sign up for 16 & Under or Open division, just grab your helmet & get to the basement at South to register. Good luck girls!
Getting bombarded by this ice & snow will give you a good excuse to stay indoors & prepare for the weekend ahead. Here's some of what's going on in our area…
Friday, Feb 4: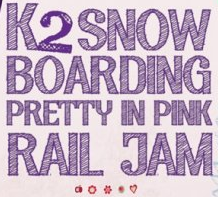 Mountain Creek, NJ — It's No Boys Allowed at K2′s Pretty in Pink Rail Jam this Friday night in the Arena.K2 Snowboarding will be giving away prizes for the best in 16 & under and Open divisions. Ladies can register for free at 4pm in the basement at South, competition starts under the lights at 6pm.
Saturday, Feb 5:
Mountain Creek, NJ — Our Test the Best Demos continue to kill it at North. Stop by our tent today or Sunday & fall in love with the latest in tech

Big Boulder Park, PA — Eastern Snowboard League makes it's 2nd stop of the series in western PA. Pro & Am riders can compete for cash & prizes from Oakley, Forum, Red Bull, Vert, Skullcandy, Special Blend, Foursquare, & my POV.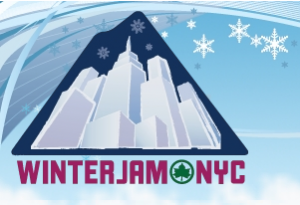 Prospect Park, Brooklyn NY — The annual Winter Jam NYC gives visitors the chance to experience all things 'snow' during this outdoor event. The Olympic Regional Development Authority will be blanketing the park, giving you a chance to play in the snow, sign up for a free lesson, or snack on samples at the Winter market.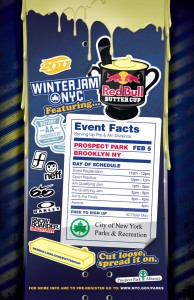 Prospect Park, Brooklyn NY — Cut loose & spread it on at the Red Bull Buttercup's stop in the city. The contest takes place during the Winter Jam so spectators might want to snag a spot early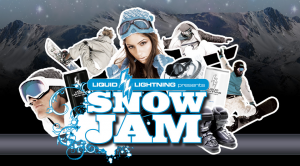 Camelback, PA — Catch Liquid Lightning's SnowJam 2011 to hit the slopes during the day & enjoy DJs, live concert from Three 6 Mafia, and VIP lounges at night. Book tickets good for the lift, rental gear, concert, night skiing, lounge & terrain park access ahead of time online