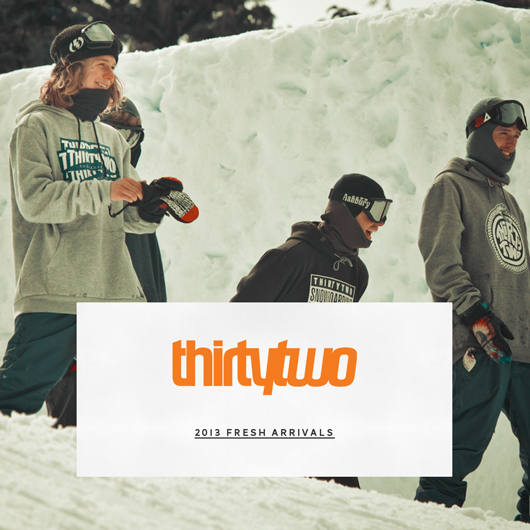 ThirtyTwo's claim to fame are their snowboards boots and for all the right reasons.  They're known for being lightweight, well-fitting, and packed with progressive tech features.  ThirtyTwo's lineup of technical outerwear is no exception.  With team riders like Joe Sexton, Scott Stevens, Jake Kuzyk and Chris Bradshaw testing the line, you know this gear can take a beating.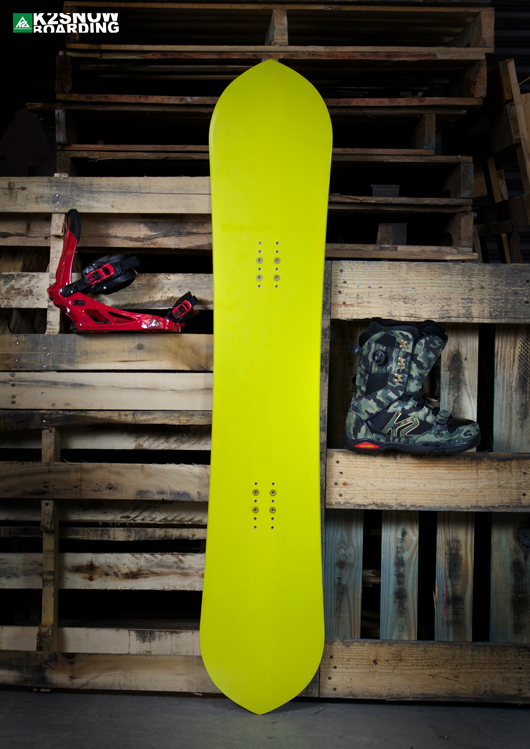 STAY WILD with K2 Snowboarding and Airblaster this season with this year's Happy Hour. The K2 Happy Hour is a 100% FLATLINE twin board that is reshaped with K2's new "Tweakend" technology. K2 just extended their Baseline Rocker all the way out to the absolute end of the board to create more rideable surface in the tip and tail of the board, giving the rider a more stable platform to press, butter, float, and stomp landings with. Add in K2's "Ollie" bar and carbon web laminates the Happy Hour gets all the pop and snap needed to stab and grab down the entire mountain.  Shop all 2013 K2 Snowboards.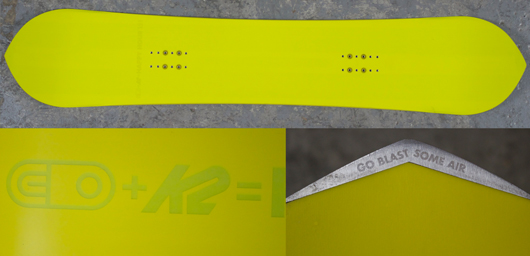 See our top picks and more highlights from 2013 K2 Snowboard Boots and 2013 K2 Snowboard Bindings after the jump.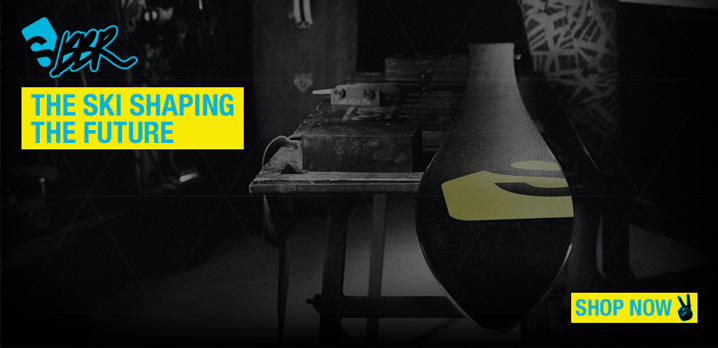 The Salomon BBR is a ski like no other ski ever made. An oversized, surfboard like tip and rocker shape enable the ski to float in powder and adapt to uneven terrain smoothly and predictably.  BBR's narrow waist and pintail, its short radius and short effective edge on-piste provide great grip and playfulness on harder snow. What Salomon calls the "V" shape, is literally 2 skis in one.  The new V-shape is characterized by a surf board shaped tip , a narrow waist and a pin tail. The overall result is versatile performance that must be experienced to be believed.  Shop the Salomon BBR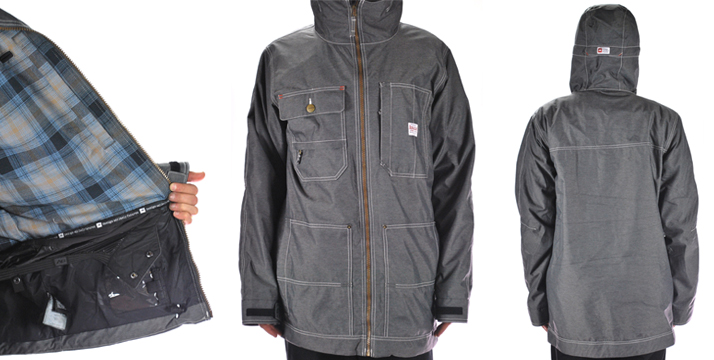 With a name like "Alcatraz", you know this jacket is tough.  The Analog Alcatraz Jacket features a poly/nylon workwear material that boast 15,000MM waterproofing and 10,000G breathability.  The brushed flannel yarn dye plaid lining will keep you cozy on those extra crisp days.  This jacket also has a tailored fit and added length to hide shanks and to keep snow out.  The Alcatraz Jacket will get the job done, whether on the hill or in the streets.
Check out the Analog Alcatraz Jacket
Don't be fooled by its small stature & non-confrontational topsheet: the new Burton Super Hero packs a serious punch beneath that Triax fiberglass disguise!
This Early Release deck has a Flat Top profile &  features Burton's Nug Raduction, enabling riders to size 4- 5cm down from their usual board length. Add Squeezebox technology, Infinite Ride durability and a lightweight Super Fly Core & you'll outsmart any obstacle! Vicious terrain, mischievous rails and evil lift lines don't stand a chance –for the Burton Super Hero, it's just another day on the mountain.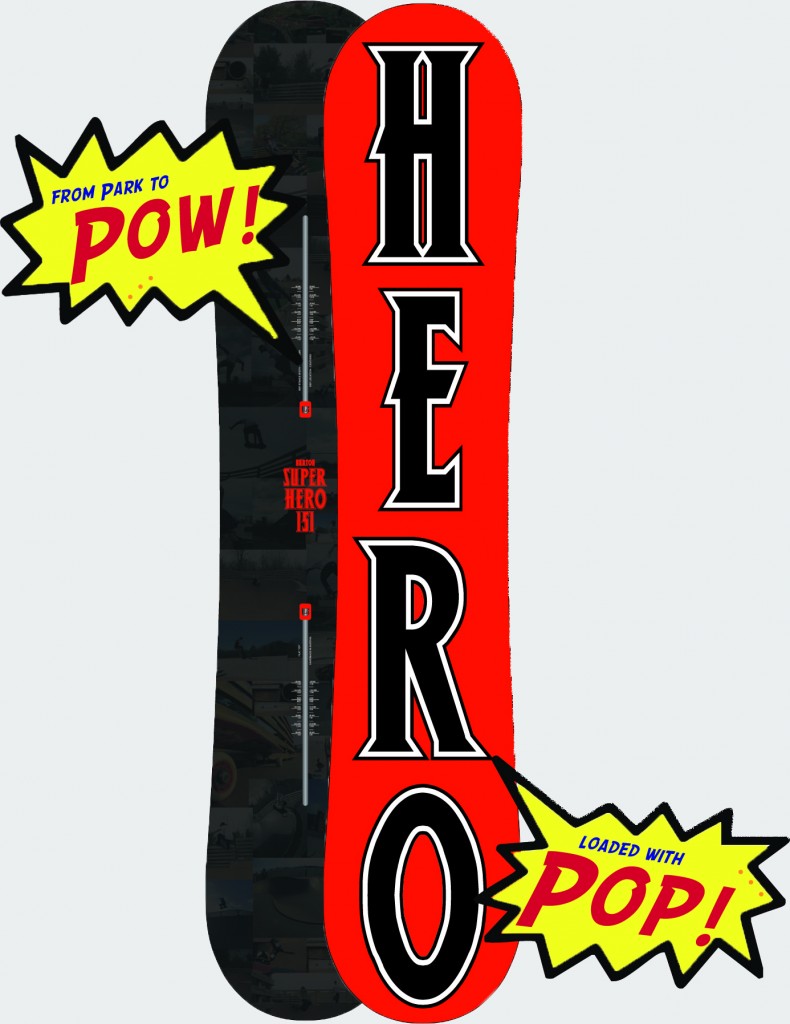 Check out the 2013 Burton Super Hero at Mount Everest >>>
Step right up and feast your eyes on a "freakshow of product, shredding, innovation & good times!"
For their 20th anniversary, K2 Snowboarding is letting loose & running with a creepy carnival theme created by artist Mike Shine.  This winter's collection incorporates more of their innovative tech (Baseline, Harshmellow, Tweakback, Conda) that makes K2 stand out in the industry. K2 gives not to their roots in the backcountry by introducing K2 Backside – a line of gear including shovels, packs, probes & the Panoramic Split board that's been 3 years in the making.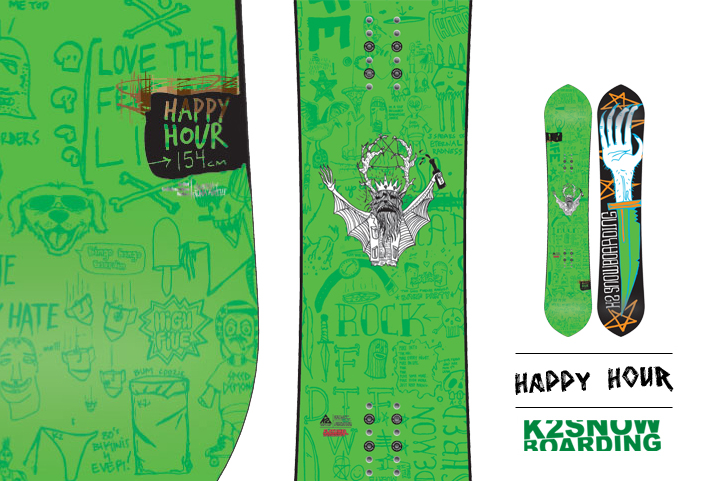 For guaranteed double-takes in the lift line, the K2 Happy Hour is your best bet. The entire 2012 team of riders collaborated to put together this one-of-a-kind board that's ready to take on the entire mountain. It's tapered silhouette and awesomely creepy graphics were designed by pro rider Danny Larsen and will definitely get you noticed this season. Transworld Snowboarding also gives it their nod of approval & awarded it a 2012 Good Wood award for Men's Park boards over $400. Check out our 13 Questions with Danny Larsen to read what he had to say about the 2012 Happy Hour.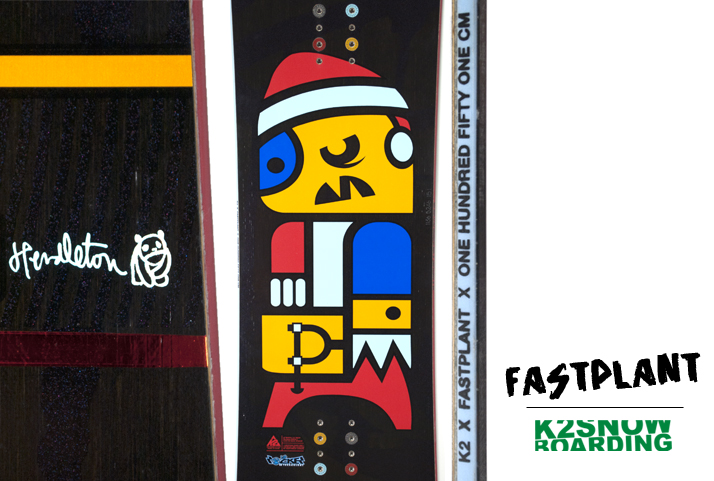 Freestyle riders will love the new Fastplant for it's playful Jib Rocker base, added pop & indestructible Bambooyah core. As part of K2′s Artist Collaboration Series, the talented Don Pendleton created the board's graphics in his bold, signature style that has been appearing on skateboard decks for over 10 years. The Fastplant also made Snowboard Magazine's list of Platinum Picks and earned a Best of Test Award from Snowboarder Magazine.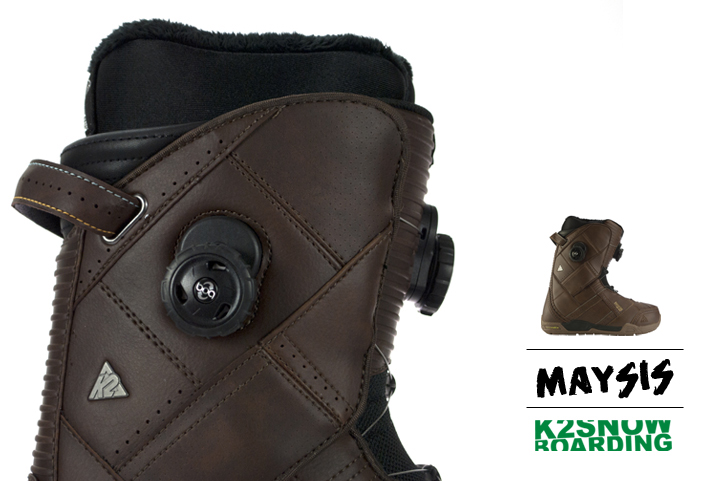 The men's Maysis is one good-looking snowboard boot. K2 addressed every detail in this freestyle boot – from the refined look of the leather outer to the customizable fit of Conda liner lacing & double Boa adjustments, your feet are guaranteed to look as good as they feel.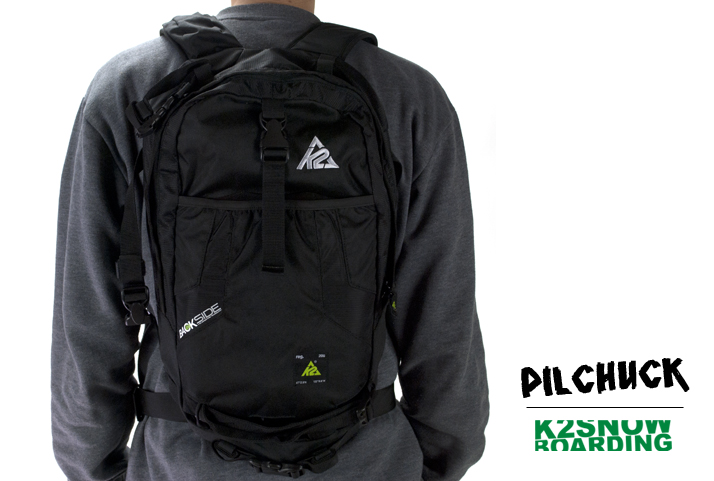 If your planning on doing any backcountry riding this winter, the K2 Backside Pilchuck Kit might be your new best friend. Inside the slim backpack are a packable rescue shovel & aluminum avalanche probe, just in case things get a little sketchy.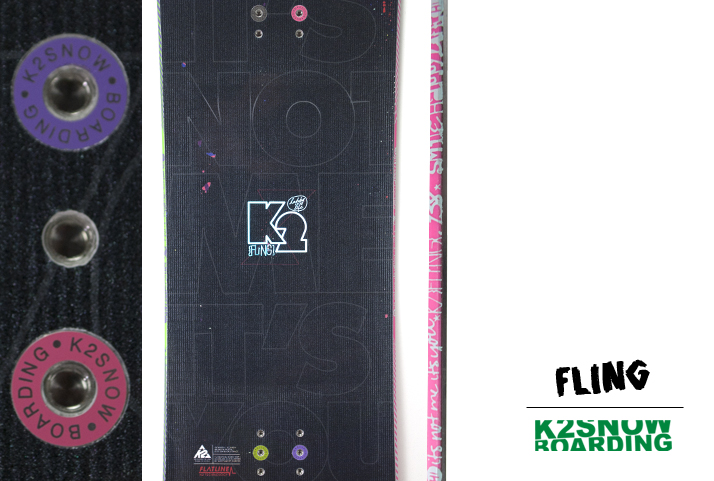 The K2 Fling was built for the go-anywhere girl who likes to explore every inch of the mountain. The versatile Flatline Rocker profile & twin shape make this freestyle board a blast to ride on all types of terrain. Factor in a sassy base graphic and this relationship will keep going strong run after run after run…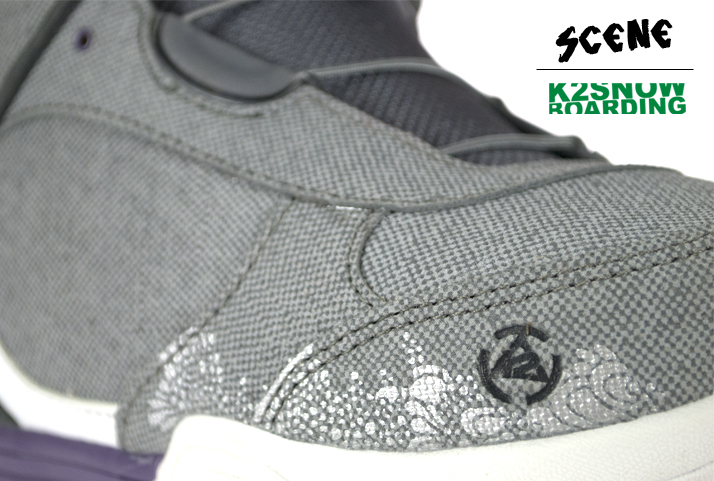 Ladies in search of a lightweight, easy-to-adjust boot that isn't short on style will love this year's Scene. Inner Conda lacing, Intuition Comfort fit 3D liners & Speedlacing provide a comfortable, secure fit while the Low-Pro outsole & softer flex keep you light on your toes.
Take a look at even more & shop our full collection of K2 Snowboarding gear >>>